PODCAST: Sustainable Solutions for Old Mines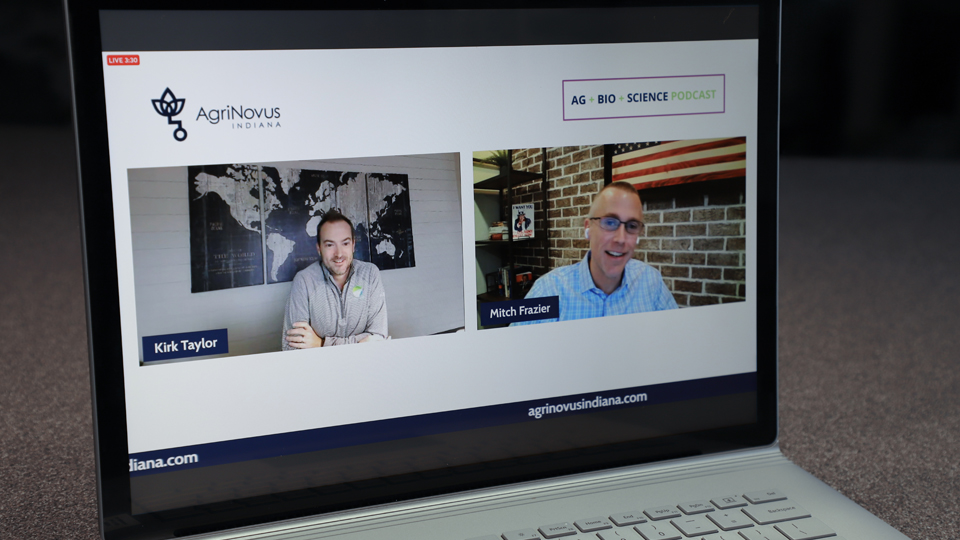 An Indiana company is up-cycling former coal mining and other industrial sites to create sustainable community development and job creation. On this week's episode of the Ag+Bio+Science podcast, presented by AgriNovus Indiana, Land Betterment Corp. co-founder and President Kirk Taylor explains what drives the company.
"[Sustainability], it has to be woven within everything you do," said Taylor to this week's podcast host Mitch Frazier, who is also president and CEO of AgriNovus. "You can have the most high-tech, efficient greenhouse that you could build…but if you're trucking your produce from the southern border all the way to Michigan to sell your product, that's not a sustainable supply chain."
Inside INdiana Business has previously reported on Fishers-based Land Betterment Corp., which seeks to address environmental challenges that stem from shuttered coal mines or industrial sites. One such project is a former mine in Greene County. Land Betterment Corp. is in the process of transforming the site into a "farm-to-bottle" craft distillery.
The company says its business model addresses environmental challenges while also creating sustainable community development and job creation.
"Land Betterment is really evolving to a platform to develop sustainable business pillars where they're needed. And so, you asked about sustainability, how do we choose what we're going to do on a former coal mine or a former industrial property? Well, it takes a unique solution for unique sites. And you can't force a solution into a situation that doesn't work," explained Taylor.
Land Betterment has plans to repurpose a former elementary school in Kentucky. Taylor says it plans to transform the school and surrounding property into an ag-tech center with a focus on vertical and greenhouse farming.
Learn more about the entire project by listening to the full podcast when it comes out Monday morning. And click here to access the full lineup of Inside INdiana Business podcasts hosted by Gerry Dick.
Story Continues Below