PODCAST: Navigating the Great 'Quit'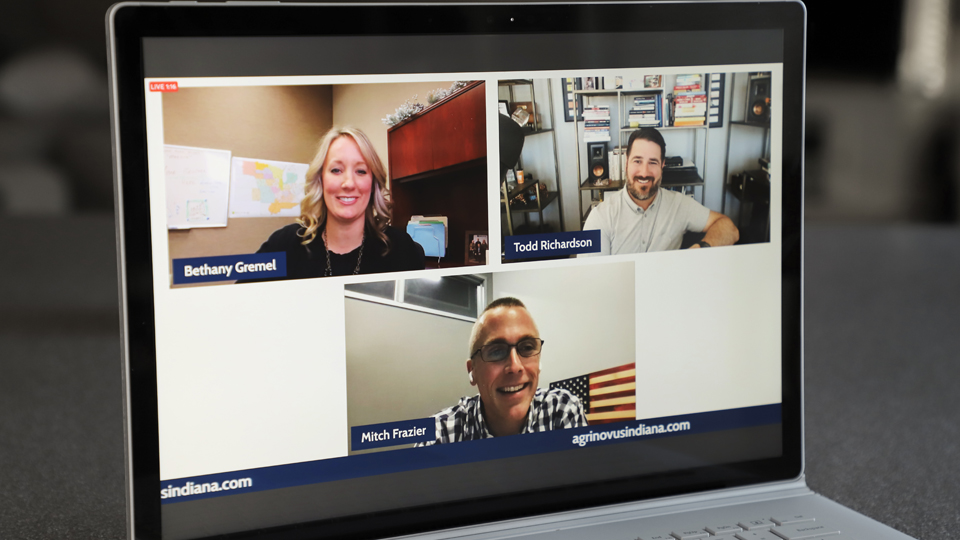 The Great Resignation has resulted in millions of Americans leaving their jobs, and sometimes the workers are leaving jobs without a new job secured. The 2021 workforce phenomenon, where employees are voluntarily quitting jobs in massive numbers, is the focus of this week's Ag+Bio+Science podcast, presented by AgriNovus Indiana.
"A new wave of resignations across the workforce. Is this a new reality? And are there ways companies and employees alike can navigate this changing employment landscape," asked AgriNovus Chief Executive Officer Mitch Frazier, who is hosting this week's episode.
Frazier is joined by Todd Richardson, CEO of Indianapolis-based EDGE Mentoring and Bethany Gremel, director of Culture + Brand Experience at Beck's Hybrids in the Hamilton County town of Atlanta.
"This past April, a record number of people quit their jobs. The record was then broken again in July, and then broken again in August when roughly 4.3 million people quit their jobs," said Richardson.
The job trend, also called "The Big Quit," has impacted most industries, including agriculture, as employees search for something new.
"Employees are really in a market today where they can choose where they work, and they're kind of in the driver's seat of saying, 'I want to I want to find something that aligns with what I care very deeply about,'" explained Gremel. "Employees are really evaluating what they want their work environment, their workplace to look like and to feel like."
Gremel says if a current work environment does not match the employee's desires or their core values and beliefs, they're quickly shifting to find places that do meet the personal criteria.
"Millennials are making up 75% of the workforce in the next few years. And we need to focus on what really matters to them," said Richardson. "They view themselves more than just as workers so personal development is as important to them as professional development."
The Indiana Chamber of Commerce just released the results of a statewide survey that examined the Great Resignation. Click here to read more about the trend.
Listen to the full Ag+Bio+Science podcast when it comes out Monday morning. You can also click here to view the full lineup on Inside INdiana Business podcasts with Gerry Dick.
Story Continues Below