PODCAST: Indiana Innovator Making Her Mark in Almonds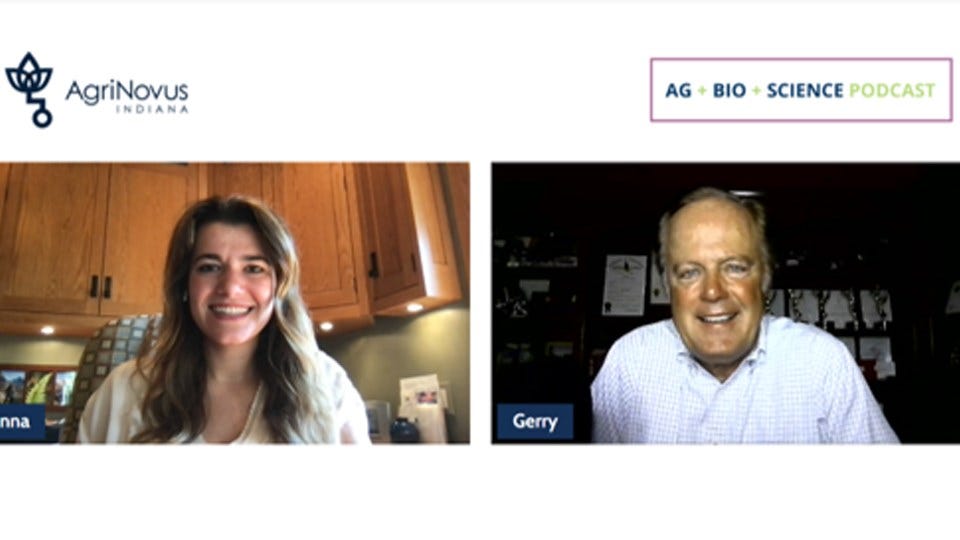 An ag tech company based in the Kosciusko County town of Syracuse was named Innovative Small Business of the Year by the Indiana Economic Development Corp. InsightTRAC was founded by Anna Haldewang, who developed a robotic system to track and remove pests from almond trees. Succeeding in the agricultural and entrepreneurial worlds is a far cry from her original education track.
Haldewang grew up in northeast Indiana, but attended school in Georgia, intending to study fashion design.
"I ended up switching to industrial design once I learned that that (fashion) wasn't really for me," Haldewang said during the new Ag+Bio+Science podcast presented by AgriNovus Indiana. "I love designing products. I love solving problems and creating meaningful impact within that space."
Haldewang's device is catching the attention of California's multi-billion-dollar almond industry. The tracked machine that hunts and removes rotten almonds, known as mummy nuts in the industry, from trees.
"It'll capture an image and identify all the mummies in that section of the tree. Once it identifies all the mummies, it then maps out the fastest and the quickest route in a matter of seconds," Haldewang explained to podcast and Inside INdiana Business host Gerry Dick.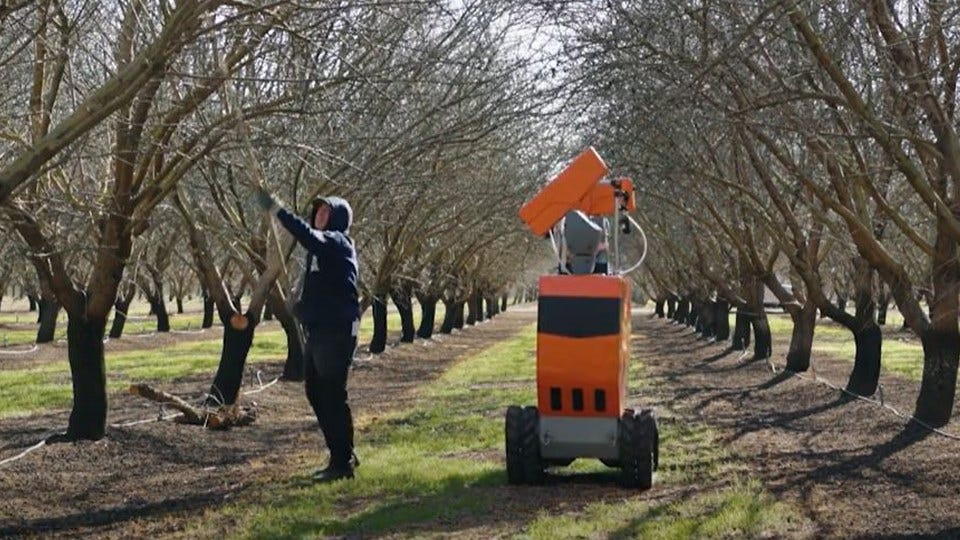 The autonomous system then shoots a biodegradable pellet at each mummy and removes it in under a second. The process takes place during the winter months when trees are not producing nuts.
"My overall vision for the company is that we will be in the orchard 24/7/365 days a year performing a role for the grower every single season," said Haldewang.
The agripreneur says the company plans to have their commercial launch in 2023. Until then, they continue to test and improve the technology. Much of the improvement is based on farmer feedback who have already tried the system.
"I think a lot of times people have the idea before they have the customer. And then it's so important that you listen to the customer and their needs because they're the key driver to you having a successful business."
Listen to the complete conversation between Anna and Gerry Dick when the Ag+Bio+Science podcast is released on Monday morning. Also, be sure to subscribe to all of Gerry's podcasts on Inside INdiana Business.
Click here to read a previous IIB story about InsightTRAC.
Story Continues Below