PODCAST: Fighting food insecurity with technology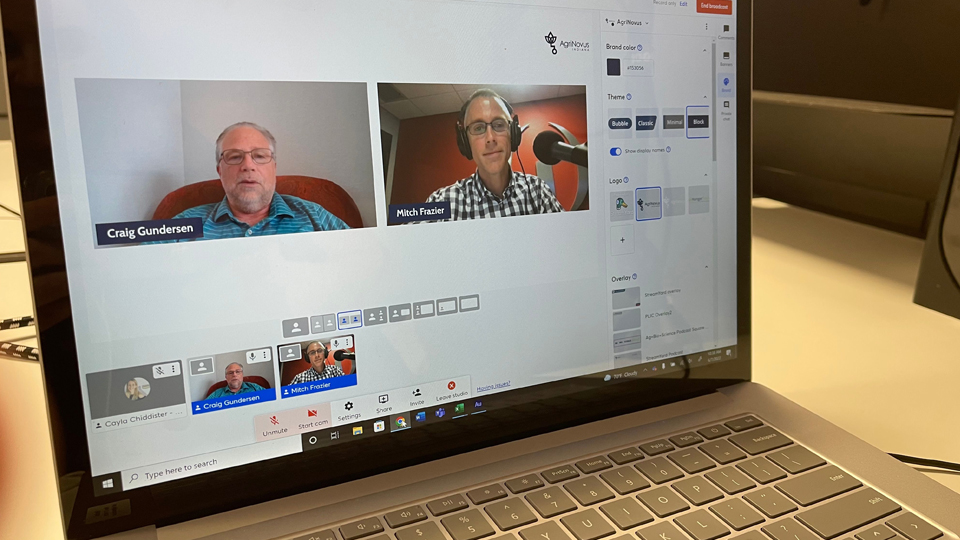 With 11% of the United States population using Supplemental Nutrition Assistance Program benefits, how can innovation create a better way to connect proper nutrition to more people? In this week's episode of the Agbioscience podcast presented by AgriNovus Indiana, host Mitch Frazier explores the challenge of improving SNAP with a nation leading expert in food security and food policy.
"By having efficient agricultural supply chains in our country, and for that matter, globally, it really does help to reduce food insecurity by keeping food prices low," said Craig Gundersen, chair of the Baylor Collaborative on Hunger and Poverty and professor in the Department of Economics at Baylor University.
Last month, AgriNovus launched the HungerTech Innovation Challenge. The goal is to use innovation and technology to improve food access, especially for people who take part in the federal food assistance program.
"Food insecurity, largely going forward, is not going to be determined by proximity to grocery like it currently is today. But long term, it's going to be determined by connectivity and accessibility for folks to be able to order groceries online and get them delivered to home," said AgriNovus Senior Director of Innovation Geoff Zentz.
Gundersen is assisting AgriNovus with the HungerTech Innovation Challenge, an initiative that hopes to show food security can be solved with technology.
He says technology can also help reduce the stigma often associated with using government assistance, such as EBT cards.
"We're in a new era where we really need to begin to think about how those who are on SNAP can have the same shopping experiences than those not on SNAP," said Gundersen. "Some of the innovations that we're talking about… ways to make people such that they can shop online, just as their friends and neighbors shop online, we need to do make sure the SNAP recipients can do that."
Gundersen and Frazier further explore the causes and consequences of food insecurity during the Agbioscience podcast, which comes out Monday. Click here to learn more.
Story Continues Below