PODCAST: Bringing aeroponic greens to Indiana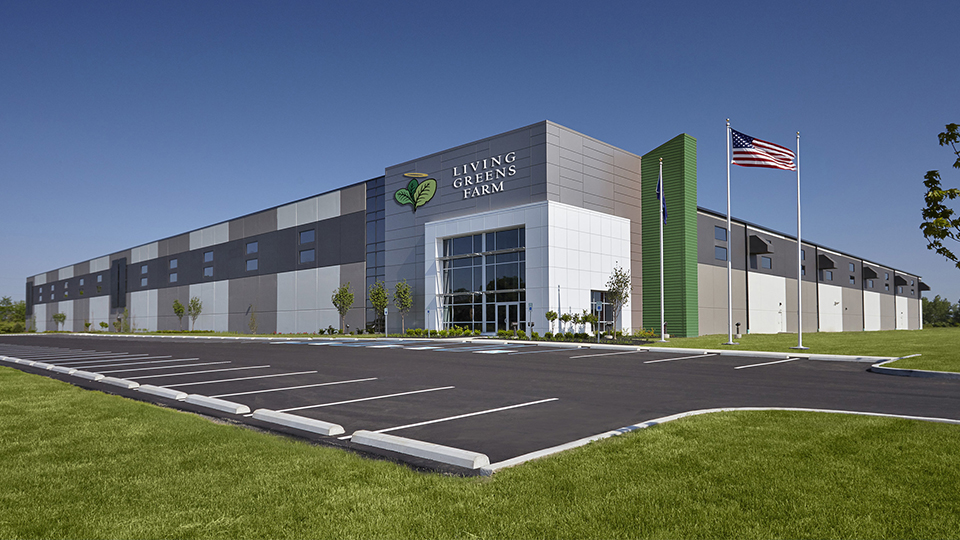 Minnesota-based Living Greens Farm is investing $70 million to establish a 200,000-square-foot indoor aeroponic farm in Delaware County. The high-tech farm in Muncie will eventually create 120 full-time jobs once operation.
On this week's episode of the Agbioscience podcast presented by AgriNovus Indiana, Gerry Dick is joined by Chief Executive Officer George Pastrana and Vice President of Supply Chain Melanie Faust.
"We're shaping the next generation of farms and the next generation of farmers. And that's just an exciting space to be in," said Faust. "I'm really excited about how we grow and harvest and package all under one roof, which helps minimize any food safety risks. And the fact that we can do that within 24 hours, which guarantees freshness to the customer and the consumer."
Aeroponics, like hydroponics, grows crops without soil. Instead of submerging plant roots in water, aeroponics-grown plants are suspending in air and misted with nutrient-rich water.
"We've been doing this for over 11 years perfecting this method of aeroponic growing, which is a bit more difficult than hydroponics," said Pastrana. "We're non-GMO, pesticide-free. We use less water and land."
The company says the new location will allow it to expand its bagged salad and salad kit offerings to retailers and consumers throughout the Midwest and Midsouth regions.
"Indiana is central to that. But we also looked in Illinois, we looked in Ohio. And what we found really made Indiana really stand out was the great business friendly environment there altogether," said Pastrana. "What potentially makes the state a future magnet for more indoor farming investment is of the great resources surrounding the idea and principles of farming."
The farm will be able to grow and harvest nearly 5 million pounds of pesticide-free leafy greens annually.
Click here to listen to the full Agbioscience podcast when it comes out Monday morning. For the full lineup of Inside INdiana Business podcasts hosted by Gerry Dick, click here.
Story Continues Below