Pet Insurance Provider Expects Continued Growth in 2021
January will mark one year since Jeffersonville-based PetFirst, a health insurance provider for dogs and cats, was acquired by MetLife, one of the biggest life insurance companies in the U.S and headquartered in New York City.
Since then, the Indiana-based staff has grown by 33%, the local office has adopted the corporate name, and the company footprint in Clark County appears to be set for expansion.
Katie Blakeley, who was PetFirst chief executive officer when the deal was announced last December, is now vice president of U.S. Group Benefits – Pet Insurance at MetLife.
"It's been a really incredible adventure. There's been no shortage of change."
In an interview with Inside INdiana Business, Blakeley said MetLife saw promise and opportunity in the pet business line.
"And not just the product itself, but the people and the passion we have for doing what we do, taking care of pet parents and the pets that they love," said Blakeley. "I think their endorsement, and that's what I kind of call it with this acquisition, it was more of their endorsement, they saw an opportunity in us and what we had built over the last 15 years."
The deal was announced in December and was finished in January 2020, just two months before the COVID-19 pandemic was set to hit with a vengeance. But the company was able to complete the transaction and successfully onboard new staff, amid the healthcare crisis.
PetFirst, which started in 2004 with a handful of employees, now has nearly 80. Blakeley says additional staff may be added in 2021, including sales agents and customer service representatives.
"What this pandemic has taught us…you don't have to be in the office each and every day to have a passion for what we do to deliver for our customers," said Blakeley. "I think for a lot of companies, their eyes have been open to how effective they can be with a remote workforce."
The company says the number of policyholders has grown 20% since the acquisition.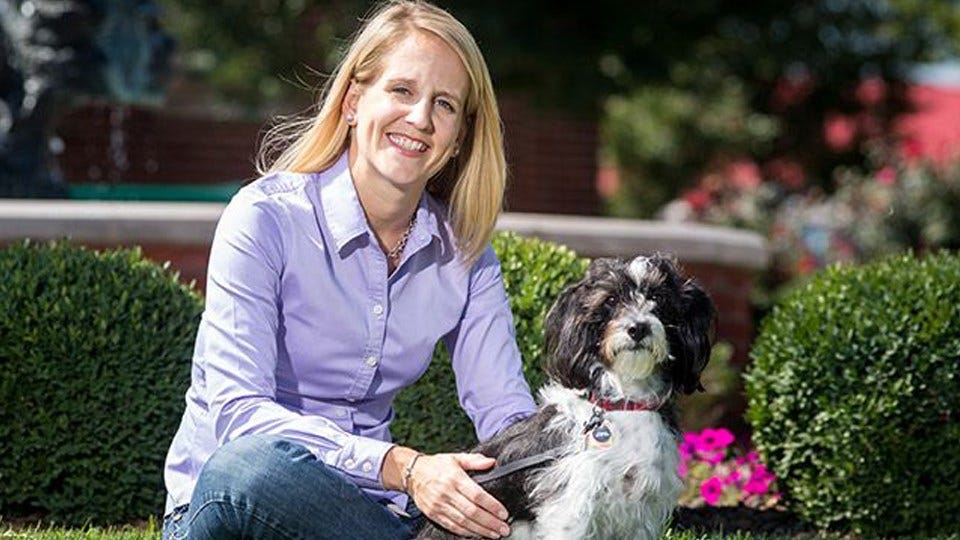 Blakeley says, pet insurance has grown tremendously over the last few years – and so has pet spending across the board. According to data from the American Pet Products Association, Americans spent an estimated $99 billion in 2020 on their pets, including food, veterinary care, medicine, and other supplies.
In 2019, it was $95.7 billion and $90 billion in 2018.
In recent years, a growing number of companies have been offering pet health insurance as an employee perk.
"Employers are more and more focused on not like a homogenous benefits package, but really serving the individual and their individual needs. Do you have children at home? Are you saving for college? Are you thinking more about retirement? Or do you have pets at home," explained Blakeley "Employers are really looking for that extra value to help improve 'stickiness' (retention) among their workforce as well. And pet insurance is a great tool to help do that."
Blakeley says only 2% of dog and cat owners have pet health insurance, so the company sees vast upside potential for growth.
"That's what we're trying to change with employee benefits. We think that an incredible opportunity for distribution. Because most people who have a pet also have a job, which means that they have access to some voluntary benefits," said Blakeley.
While 400 Missouri Avenue in Jeffersonville and 200 Park Avenue in the heart of Manhattan are 750 miles away, it is more than the physical distance that allows Blakeley's team to operate as they know how this growing business works.
"They really trusted us to do what we do best. And that's to build products and solutions for pet parents. Really innovate and invest in our solutions," said Blakeley. "But we've been able to maintain that nimbleness and that responsiveness that really made us a successful small business too. We've been able to still hang on to several of the things culturally that made us more of an entrepreneurial organization. And now we're just happened to be part of a global organization at the same time."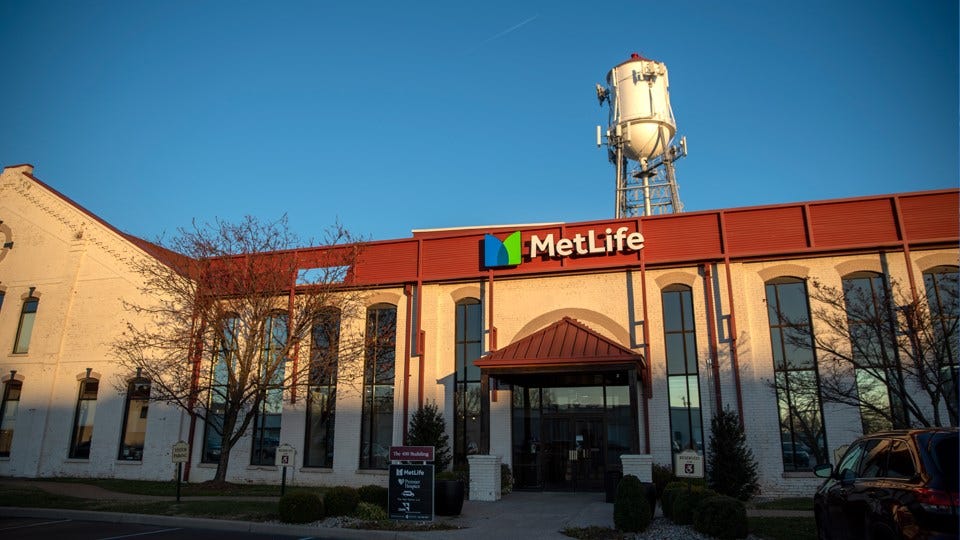 Blakeley spent nearly 16 years rising through the ranks of PetLife, starting out in the marketing department and reaching the pinnacle of CEO.
She says MetLife wants to continue to invest in the pet insurance office in Indiana and has encouraged the business to grow in Jeffersonville by continuing to add staff and perhaps acquire more space.
"As we have scaled, our preferences always that people are based in the southern Indiana global market. But now we've got people who are out of Ohio, some people who are on the west coast," said Blakeley. "We are much more open-minded to how we grow. So, the home base will always be in southern Indiana. But there may be a larger portion of our team that permanently works remotely."
Blakeley said MetLife saw potential for substantial growth in pet insurance.

Blakeley said PetFirst was in position to scale when MetLife approached with the deal.