Parkview Field partnership to provide coworking space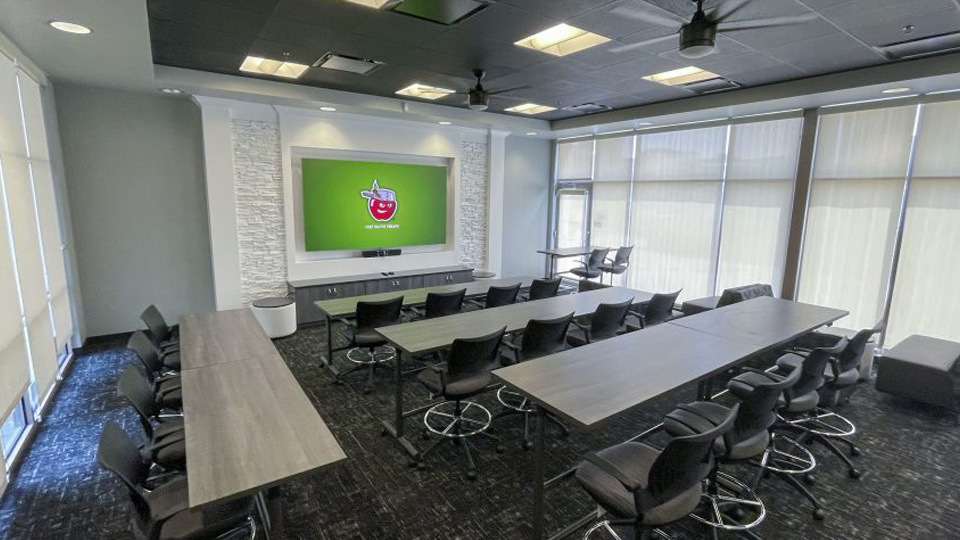 An Atlanta-based software company is partnering with Parkview Field in Fort Wayne to provide its growing workforce with coworking and in-person collaboration space. Juvare, which provides emergency preparedness and response software, says its remote workers will benefit from the stadium's indoor meeting space.
The company, which employs 260 people worldwide, says it is looking to expand its Fort Wayne workforce. Juvare will Thursday host a job fair at Parkview Field to fill open positions .
"We have tried co-working in a few other places around Fort Wayne, but Parkview Field has really become our weekly collaboration space," said Michael Cooney, senior director of software engineering and Fort Wayne representative at Juvare. "People can come and go as they please, work together for a few hours or the whole day, catch up on each other's lives, and then head out. The Parkview Field team has been extremely accommodating and we have settled in for the foreseeable future. People love the free parking and easy access, and you simply cannot beat the view of a well-manicured baseball field in our vibrant downtown setting."
Juvare says partnering will offer support and flexibility to remote employees. Parkview Field provides more than 11,000 square feet of indoor meeting space, as well as outdoor options. Additionally, Parkview Field provides on-site, full-service catering and free parking.
"The high-quality schools, competitive wages, and strong work ethic of those in the area make Fort Wayne an extremely attractive place to live and work," said Juvare Chief Executive Officer Bob Watson. "Our expansion in the area is exciting for both our company and the community and the partnership with Parkview Field will strengthen our budding Fort Wayne team."
You can get more information on Juvare's open positions and RSVP to the job fair by clicking here.
Story Continues Below