Notre Dame to expand science and engineering research complex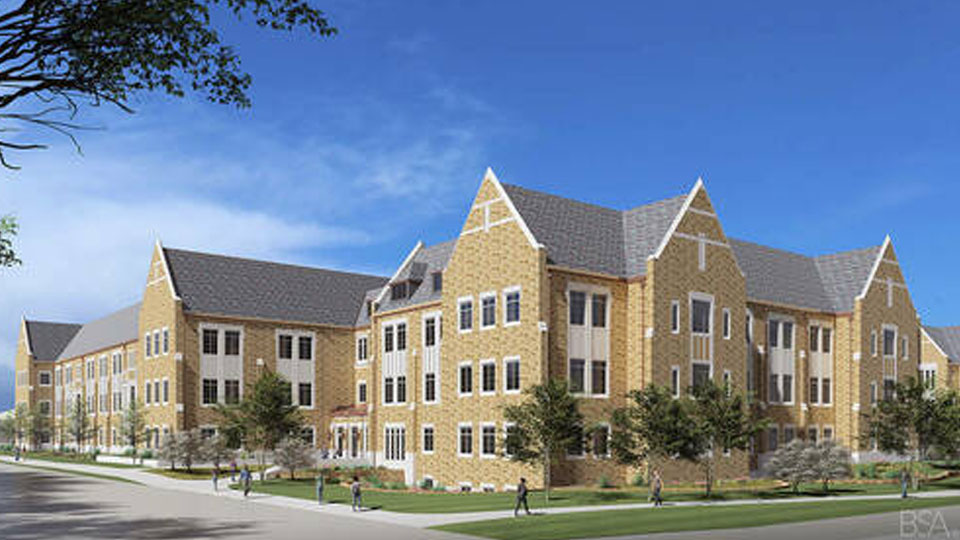 The University of Notre Dame is planning to expand its East Campus Research Complex with the addition of a second building. The university says the project is being funded by a major gift from alumnus and Emeritus Trustee Ted McCourtney and his wife Tracy.
Notre Dame says the 200,000-square-foot building, which will connect to the original McCourtney Hall, will support further growth of the university's interdisciplinary science and engineering research. Specifically, the facility will be used by faculty whose research involves epidemiology, tissue modeling, water quality, genomics, vector biology, environmental sensing and modeling, as well as data science and analytics.
"Thanks to Ted and Tracy's extraordinary generosity, Notre Dame is able to provide its researchers and scholars with world-class interdisciplinary research facilities – facilities that will make possible remarkable global advancements while also having great impact in this region we are proud to call home," Notre Dame President Rev. John Jenkins said.
The building will include about 110,000 square feet of office and laboratory space. The university says about 30% of the building will be left unassigned and available to future hires or to expand shared research core facilities.
"Life sciences are in a period of remarkable intellectual growth and discovery, as well as increased public interest, benefit and financial support," said Santiago Schnell, dean of the College of Science. "This new facility will prepare us to participate, fully and preeminently, in the exploration of this extraordinary advance of knowledge."
The McCourtneys also supported the complex's first research building, the McCourtney Hall of Molecular Science and Engineering, which opened in 2016. McCourtney, a venture capitalist, previously served on Notre Dame's advisory council for the College of Engineering.
The university says it plans to begin site preparation and construction this summer. The facility is expected to open in late 2025.
Story Continues Below