New home for Purdue musicians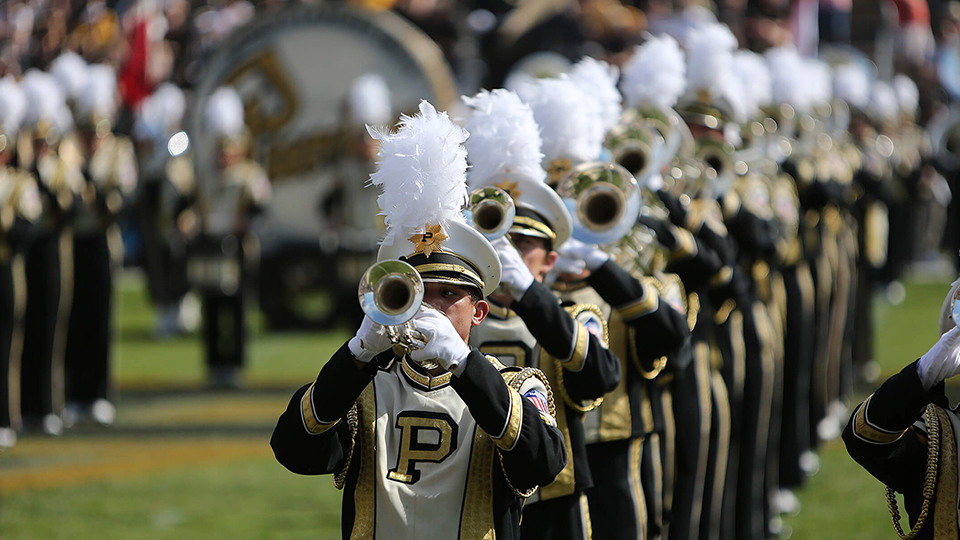 Purdue Bands & Orchestra has a new home, thanks in part to a $10 million gift from a Boilermaker alum and his wife. The university will Friday dedicate the new Marc and Sharon Hagle Hall.
Purdue broke ground last November on the $20 million, 37,500-square-foot facility. The instrumentals program has moved out of the basement of Elliott Hall of Music.
The four-story building is located on the southeast corner of Third and Russell streets, along the Student Success Corridor.
Marc Hagle is a 1971 Purdue graduate in electrical engineering.
While the university does not offer a music major, it does offer about three dozen extracurricular ensembles, including the Purdue "All-American" Marching Band.
The school says 70% of the students involved in band and orchestra are majoring in science, technology, engineering, or mathematics.
Story Continues Below