New hire and promotions at JCC Indianapolis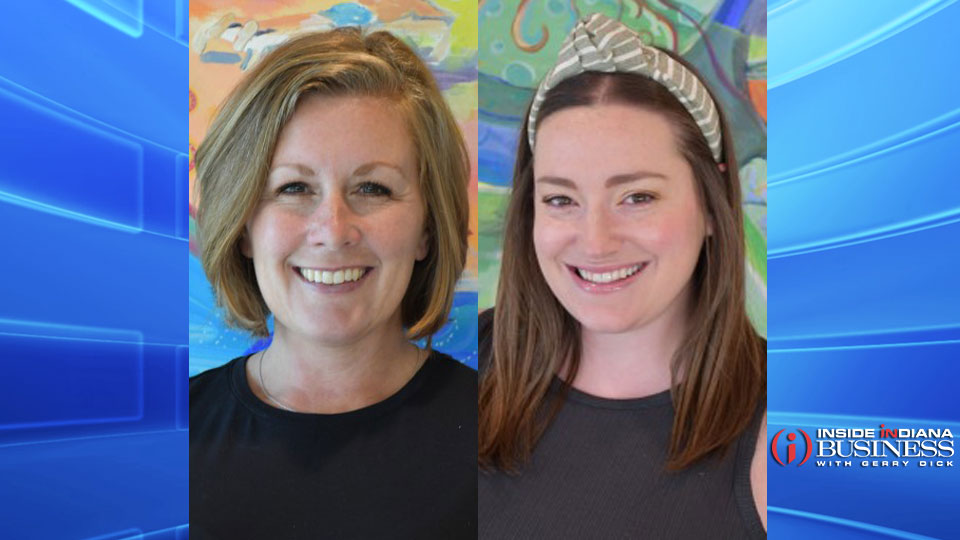 The JCC Indianapolis has hired Cathleen Hamilton as director of fitness & recreation, after previously working at the Benjamin Harrison YMCA as associate wellness director. She is a certified personal trainer with a specialized certification in senior fitness and has a passion for wellness as well as an interest in how community gardens can encourage nutritional wellness and reduce food insecurities for at-risk communities.
Erica Johnson (pictured) has been promoted to senior director of family and community engagement after serving at the JCC's director of Early Childhood Education for the past few years and its assistant director of Early Childhood Education before that. In this new role, she will oversee both Early Childhood Education and Camp & Youth Services, focus on developing family and youth programming to reach a wider audience and seek out new opportunities and partnerships for community engagement
Abigail Sweeney (pictured) has been promoted to director of Early Childhood Education. She joined the Early Childhood Education department in 2016 as a teacher, was promoted to assistant director of Early Childhood Education in 2018, and also has experience in the department as a parent with children in the program.
Cindy Reinbold has been promoted to assistant director of Early Childhood Education after taking on the role of interim assistant director while Sweeney was on maternity leave. She previously served as a teacher in the JCC's Early Childhood Education program since 2017.
Chelsea Mills has been promoted to administrative assistant to the CEO after serving in the role on a part-time basis. Previously, she worked as an account manager for a sales incentive travel company.
Also, JCC Indianapolis elected Marshall Kahn as its 2022-2023 Board Chair (and Eric Ratner as Chair Elect), as well as five new members: Brandon Fitzsimmons, Amar Patel, Errick Peck, Darshan Soni and George Taylor.
Additionally, the Bella Wolf College Scholarship Award was presented to Eli Bernstein, the Marks A. Levy Staff Recognition and Development Award was presented to A.J. Moon, and Volunteer of the Year awards were presented to Ralph Taylor; Ellen Shevitz; the families of Amy Shapiro and Mark Holbreich, Jill and Matt Burnett, and Liz and William Cannon; and the organization's J Cares community service committee.
Story Continues Below