New gaming venue in Muncie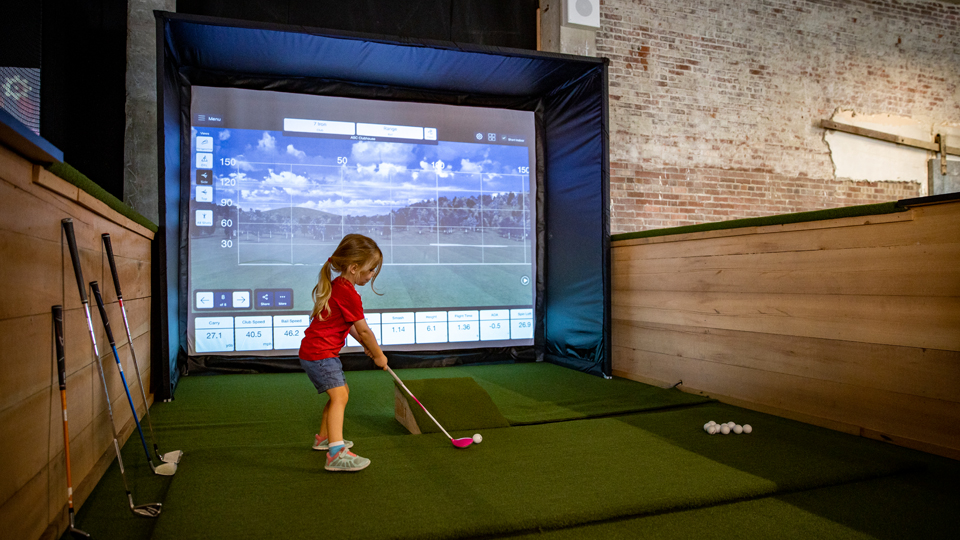 A new family entertainment and restaurant venue has opened in downtown Muncie, and it is the concept of local tech entrepreneur Adam Unger. The Clubhouse @Accutech is located on the first floor of the Accutech headquarters located inside the former Sears building.
The company invested more than $5 million to purchase and redevelop the old retail store to grow Accutech's software business, which caters to the wealth management industry.
Unger says he has confidence in the economic viability in Delaware County in growing the tech business in Muncie. He says the entertainment center is part of a bigger vision.
"My view of philanthropy is to create jobs, improve quality of place and instill pride in our city," said Unger. "The Clubhouse is our first spin-off business that we think will do just that. We've been very intentional about our vision. Profits from the Clubhouse will go into our next effort."
The venue offers a variety of digital sports through large screens and digital bays. Customers can play a round of golf on some of the most famous courses in the world.The simulators also allow users to practice soccer kicks, play skeeball, or bowl some frames.
"On that simulator and you can play over 30 different sports including golf, hockey, football, archery, duck hunting, dodgeball," said Unger. "It's an amazing variety for families and groups to have new experiences each time they come."
The venue also has an indoor, 18-hole miniature golf course.
Story Continues Below