Muncie Community Foundation awards $265K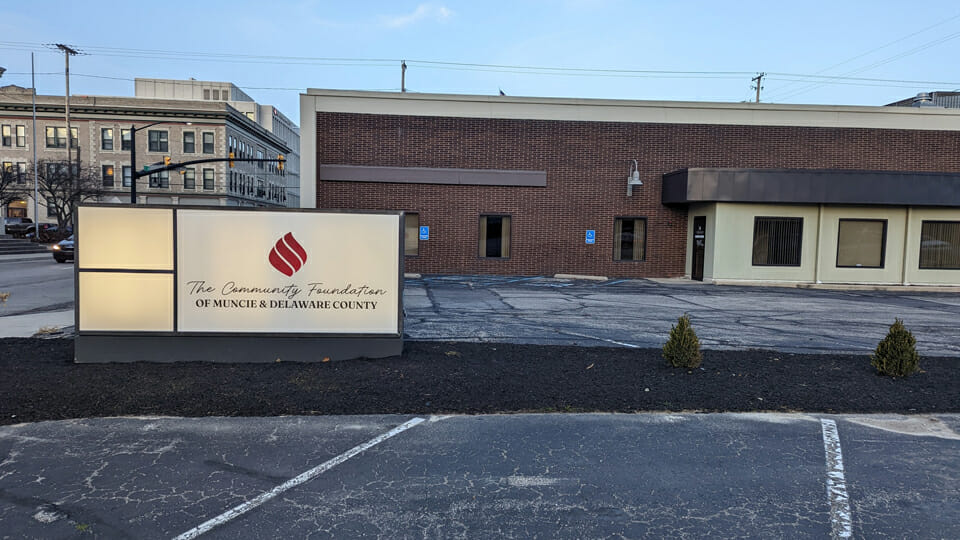 The Community Foundation of Muncie and Delaware County Inc. has awarded grants totaling about $265,000 to benefit several community organizations. The grants, which were awarded in November and December, are made available through permanently endowed funds.
The organizations below were awarded funding from the Quarterly Competitive Grants Program, which are awarded to projects that benefit the community through arts and culture, community betterment, economic development, education, and human services.
Christian Ministries of Delaware County Inc. – $15,000 to support clients with rising rent and utility costs.
Delaware County Soil and Water Conservation District – $6,300 to expand marketing, education, and outreach for the Upper White River Watershed Project by hosting events and having booths at many more events.
Motivate Our Minds Inc. – $20,000 to support the cost of operations.
Orchestra Indiana – $7,500 to support the cost of operations.
Second Harvest Food Bank of East Central Indiana Inc. – $17,750 to support the cost of procurement and distribution of food and resources throughout the Big Idea School initiative.
Whitely Community Council – $15,000 to support the cost of operations.
The foundation says the Robert P. Bell Education Grants, which range from $50 to $600, are awarded to teachers with innovative ideas, programs, or projects related to a classroom unit or lesson. The Robert P. Bell Education Grants Program recipients are listed below:
Austin Williams, Wes-Del Jr./Sr. High School – $574 for Animatronic Hand for Theatre Production.
Jessica Edrington, Indiana Academy for Science, Mathematics, and Humanities – $90 for Visualizing Volume in Calculus.
The foundation's Funders Forum Fund supports collaborative grantmaking from local public, private, and corporate foundations, along with service club funders in Delaware County. The Funders Forum Fund grant recipients are listed below:
Habitat for Humanity – $16,000 to support housing and family education.
Pathstone Corp. – $50,000 to support the Homebuyer Acquisition and Rehab Program (HARP) and a local extension of the individual development accounts.
Story Continues Below