Muncie Children's Museum receives $250K to expand Discovery Park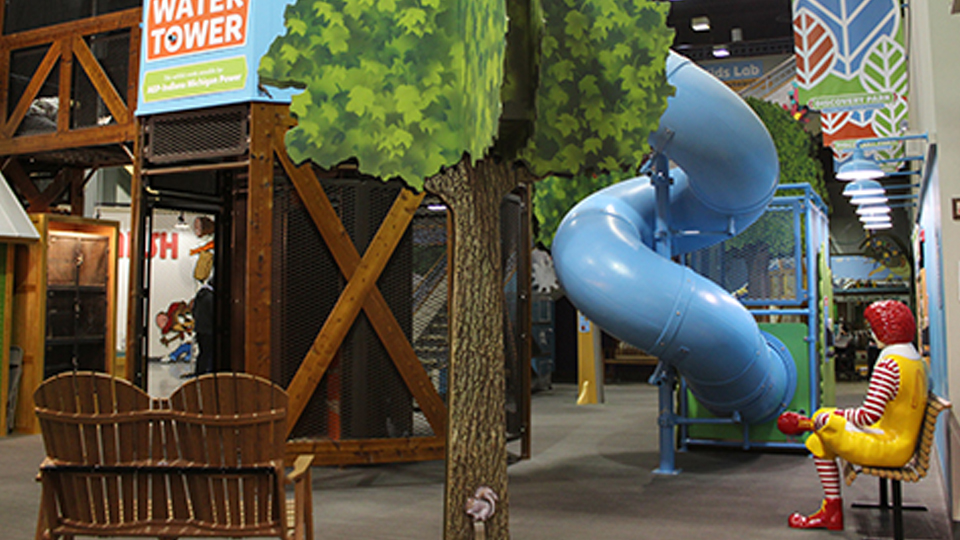 The Muncie Children's Museum has received a $250,000 donation from the American Electric Power Foundation. The gift will support the expansion of the museum's newest exhibit, Discovery Park.
The expansion is expected to include an expanded nature area, refurbished ant wall, and new water table.
"Supporting this expansion by the Muncie Children's Museum helps encourage an interest in learning at an early age, which is perfectly aligned with our foundation's focus on improving lives through education," said Rob Keisling, external affairs manager for Indiana Michigan Power, a Fort Wayne-based subsidiary of AEP. "The museum continually serves as an anchor for education and exploration for families across the community and we are happy to be a part of that."
Discovery Park, which opened in 2017, is a STEM exhibit that introduces children to science through animals, storm safety and other experiences. AEP Foundation supports charitable initiatives in communities served by AEP in its 11-state service area.
"The continued support from AEP is very special to MCM in a way that aligns our focus areas of early education and STEM," said Ashlee Anderson, MCM director of development. "The outcome will allow kids to experience science through hands-on activity and play."
The museum says it is on target to reach its fundraising goal later this year.
Story Continues Below