Medical Isotope Maker Ramping Up in Miami County
Signs now adorn the side of a nondescript building at the Grissom Aeroplex business park in Bunker Hill that give passersby a slight indication of the life-changing medical work that will be conducted inside.
Life sciences company AZIsotopes Corp. has begun running tests on its massive cyclotron in the facility along U.S. 31 in Miami County where the company will produce medical isotopes.
The isotopes are used in a variety of applications, including diagnostic imaging and therapeutic treatment of cancer.
In an interview with Inside INdiana Business, Chief Executive Officer Greg Brooksby said, the company plans to start delivery of the radiopharmaceuticals this summer.
"It is up and functional. It is not producing product yet, but there are a lot of steps you have to go through to certify one of these machines," said Brooksby. "We will be… probably making product in June, July and shipping product out in July, August. We are right on pace."
The company acquired a 55,000-square-foot shell building in 2019 and is spending $45 million to outfit a portion of the building with two 70-ton magnets that rearrange atomic particles to create isotopes.
"We can diagnose problems inside your body, like with cardiovascular system, arteries, so on and so forth. But we can also create isotopes to treat cancer," said Brooksby. "We're creating isotopes that are the leading isotopes for prostate cancer, working on some for brain cancer, or working on multiple different types of cancer."
While the company is still working to get the system operational and is fine-tuning its systems, Brooksby says demand is already weighing heavily on the company.
"Right now, if we had seven of these machines just like this today, we would not be able to meet demand in the U.S. as it is. That's seven of these machines. That's how high the demand is," said Brooksby.
Brooksby says being located adjacent to the Grissom Air Reserve Base and its 12,000-foot-long runway will help the company serve its international clientele.
"We've got demand coming out of Australia and Europe. And they are willing to charter planes to fly to our facility. And they love the fact that we have that access to that airstrip. And this goes back to what Indiana has done for us," said Brooksby.
The machine was manufactured in Belgium and was shipped to the U.S, arriving via ship at the Ports of Indiana-Burns Harbor. Then it made the 100-mile overland trip to the business park in Bunker Hill.
Brooksby says the project almost came to a halt when COVID-related travel restrictions were implemented, delaying a team of experts traveling from Belgium where the apparatus was manufactured.
He credits Rep. Jackie Walorski (R-IN. 2nd dist.) for helping to clear the path.
"She says, "what can we do for you.' I said we will grind to a complete halt if we can't bring in people from Europe. Their people have to be at our facility to put this together or we're done," said Brooksby.
Brooksby says AZI considered establishing operations in Arizona and in the Washington DC suburb of Herndon, Virginia, but determined Indiana's talent pool offered the support the company needed to establish its world headquarters.
"One of the drawbacks from Arizona is I found out that I would have to relocate about 90% of my resources to the Arizona area. When I looked at Indiana, I don't think I've taken one person from out of state. Everyone else is from Indiana. It's the health sciences background here in Indiana. We have Notre Dame. We have Purdue. We have IU. We have a great draw of resources and with medical focus in the area."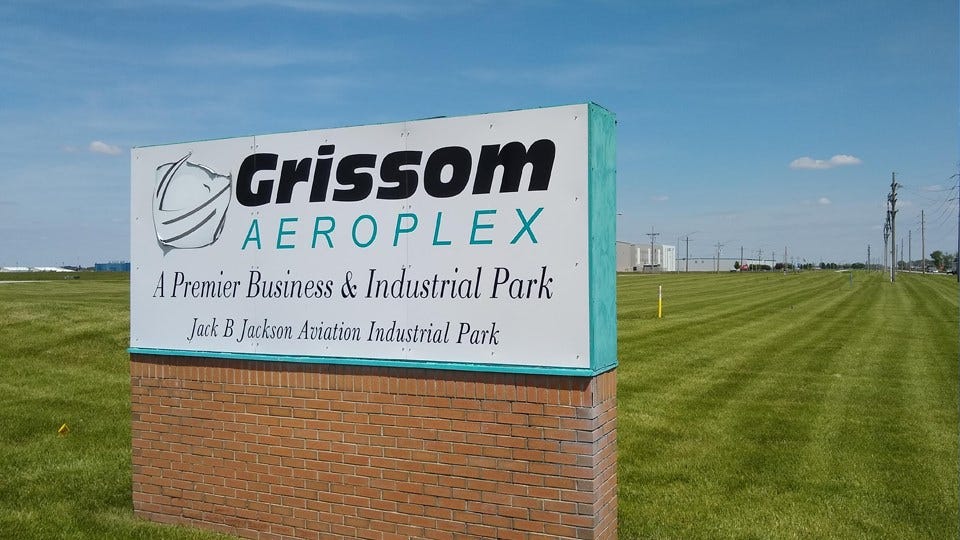 AZI acquired 20 acres with its initial purchase with the option of acquiring another 80 acres, which Brooksby feels will be needed.
He says like the magnetic power generated by the cyclotron, he expects AZI could attract other life sciences companies to Miami County
"I would expect to see in five to 10 years, another three or four buildings the size of the buildings we have with a minimum of seven to ten tenants. And I'm not talking about small tenants, I'm talking worldwide manufacturers with solutions in the medical field."
In an interview with Inside INdiana Business, Chief Executive Officer Greg Brooksby said if all goes as planned, AZI plans to start delivery of the radiopharmaceuticals this summer.