Mayor: Silver lining to I-69 project in Martinsville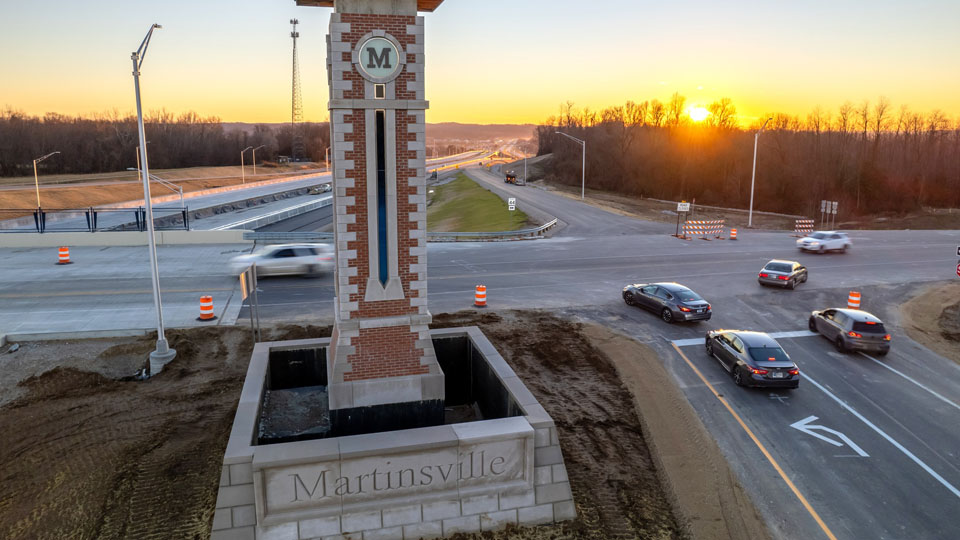 Crews are expected to complete the finishing touches of the I-69 Finish Line project in Morgan County by the end of the month. Martinsville Mayor Kenny Costin says while the project has caused more than a few headaches for motorists and residents, there has been a silver lining to the construction effort. He says detours have led to an increase in visits to the city's downtown.
In an interview with Around INdiana Reporter Mary-Rachel Redman, Costin said the project has been a double-edged sword.
"There were a lot of people that made it through our downtown area that had never been in our downtown before," he said. "And so, the store owners said, you know, the people to come in and said, 'Well, you know, I was really aggravated to have to take the detour but I wouldn't have found her shop had I not had to come through the downtown.'"
Costin emphasized how much the I-69 project will benefit Martinsville, especially as more housing developments are established in the city.
He says Martinsville is adopting the motto of "At Home in the Valley."
"We want to attract first time homebuyers, professionals, or maybe the husband's working in Indianapolis, Washington, Bloomington," he said. "We've got a lot of things going on downtown to attract young families to come to Martinsville, and that's what we're gonna try to focus on."
According to an update this week on the I-69 Finish Line website, the new Teeters Road overpass and Morgan Street extension are expected to open by the end of the month.
The Indiana Department of Transportation says motorists can expect periodic lane closures restrictions near the exits as permanent striping and stone shoulder work is completed.
In December, officials marked the opening of northbound and southbound lanes in Martinsville after nearly a year of construction. The project now turns to the State Road 37 corridor between Martinsville and Indianapolis.
The I-69 extension began in 2008 and now runs from Evansville to Martinsville. The final portion of the project is expected to be complete by in late 2024.
Story Continues Below