Macro trends shaping U.S. agriculture and digital technology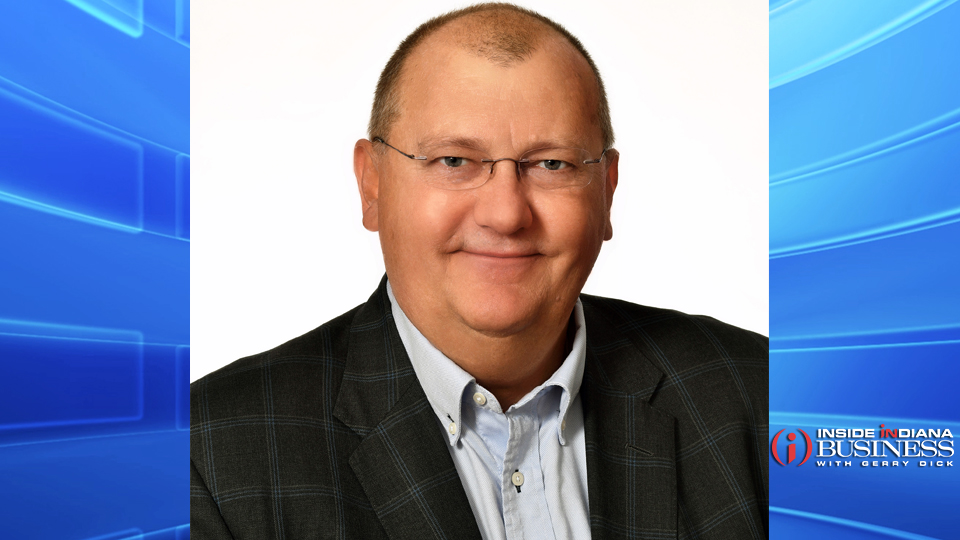 Just as technology has transformed the way we work in many other industries, technology will continue to be a key part of the agricultural industry in years to come. We talk to our farmer and ag retailer customers on a daily basis about the challenges they face with elevated prices for inputs like diesel fuel, fertilizers, crop protection products, and more. Farmers are uncertain about future business outcomes – rising crop prices and yields give them optimism, but headwinds are expected from rising costs on both inputs and overhead, as well as supply chain disruptions.
I've heard this firsthand meeting with our AGMRI customers at industry meetings like Tech Hub LIVE recently held in downtown Indianapolis. Farmers are looking for new and innovative management practices to improve productivity. For many, that means turning to AgTech for solutions. In fact, two recent studies support this perspective. Taken together, the studies help paint a picture of the state of digital agriculture today and potential opportunities in this sector.
McKinsey & Company – First, McKinsey & Company's 2021 study surveyed 800 row and specialty crop farmers – of various sizes – across the United States. McKinsey detailed four key aspects of farmers' digital engagement and adoption. Let's take a closer look at the themes and insights and consider how they may impact the ag industry:
Personalization is Key – Researchers noted, "The opportunity to grow digital engagement among farmers is significant — with five times more growers open to using digital channels to make agricultural purchases than today's (2021) levels." That said, the findings indicate that agriculture suppliers must tailor their outreach and offerings. Farmers want experiences tailored and aligned to their journey through the season.
Farmer Size and Farmer Demographics Influence Digital Behaviors – A farmer's age, acreage and gender inform purchasing patterns. Nearly three-quarters of small farmers, research and plan online, compared to less than two-thirds of larger farmers. Twenty percent of larger farmers plan their next season and make repurchases over digital channels. And the research notes that "across the buying journey, women are more comfortable using digital channels."
Farmers like a Mix of Human and Digital Interactions – The research showed that 53% of farmers rely on digital interactions when researching or comparing products but that other human sources are most helpful. McKinsey researchers suggest that it will be important to continue to service all channels.
Sustainability – There is high awareness of sustainable ag practices; however, overall adoption is <50% and increased penetration of current practices is expected.
CropLife and Purdue University Precision Agriculture Dealership Survey Findings
The CropLife magazine and Purdue University recently released a second study – 2022 Precision Agriculture Dealership Survey. The CropLife/Purdue Precision Survey is the longest-running continuous study of precision farming adoption, and its latest results showed similar trends. High inputs coupled with crop price and seasonal uncertainties are driving more and more farmers of all sizes to invest in Precision Technology, including variable rate applications, aerial and satellite Imagery, soil mapping, and more. They found that while cost is still a significant barrier, rising crop and input prices are beginning to outpace the price of the new technologies, making them more appealing to farmers.
What does this mean to Indiana and AgTech?
A volatile market has presented the agricultural industry with many challenges, but among them lie plenty of opportunities. Farmers are more willing than ever to invest in new technology, and new technology is developing faster than ever. The 2020 AgriNovus TEConomy Study Innovative Agbioscience in Indiana: 2020 Assessment found AgTech to be the fastest growing innovation-based platform in Indiana's agbioscience economy. It's responsible for $1.8 billion in output, up 15.6% since 2012, and employs more than 5,400 workers totaling 5.5% job growth. This is a growing sector that can move into more geographies and ag markets. Among the largest growth opportunities in AgTech is greater adoption of precision ag. For example, roughly only 25% of U.S. farmers use some type of remote sensing. The time to seize on these growth opportunities is now for Indiana agriculture.
Tim Hassinger is CEO of Indianapolis based Intelinair, the makers of AGMRI, a crop intelligence platform that uses artificial intelligence and aerial imagery to identify issues in the field before they're a problem.
Story Continues Below