Luxury apartment project planned for Charlestown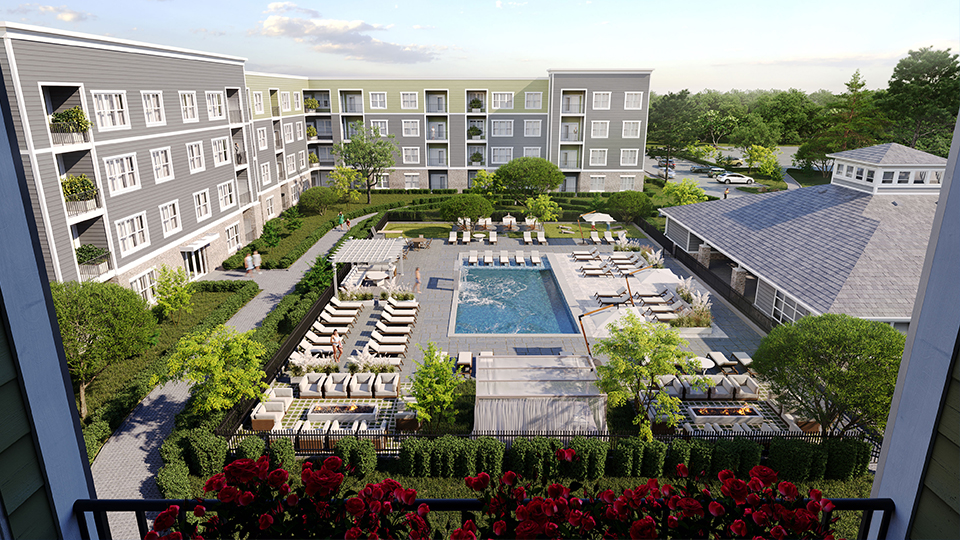 The city of Charlestown on Tuesday announced plans for a luxury apartment development at the site of a former train depot. Forest Edge, which is being developed by Jeffersonville-based Denton Floyd Real Estate Group, will include more than 200 apartments.
The overall cost of the project has not yet been determined, according to a spokesperson for Denton Floyd. The city says the complex will revitalize Depot Street and help increase the population near the city's center.
"It's exciting to see this site transform from abandoned warehouses to beautiful apartments that will offer the quality of amenities that many people are seeking as they choose Charlestown for their new home," Mayor Treva Hodges said in written remarks. "Denton Floyd has an outstanding reputation and we're fortunate they are investing in our community."
In addition to the apartments, Forest Edge will feature a clubhouse, resort-style pool, outdoor common area and fitness center, among other amenities.
Construction on Forest Edge is slated to begin in February 2023 with completion set for January 2025. Denton Floyd say sit plans to begin leasing for the apartments in February 2024.
The city is also planning improvements to Madison Street in order to strengthen connectivity from Forest Edge to Main Street. Final designs are still being completed, but the effort will include widening the roadway and adding sidewalks.
Main Street in Charlestown itself is currently undergoing sidewalk reconstruction.
Story Continues Below