Legislature Cancels Planned One-Day Meeting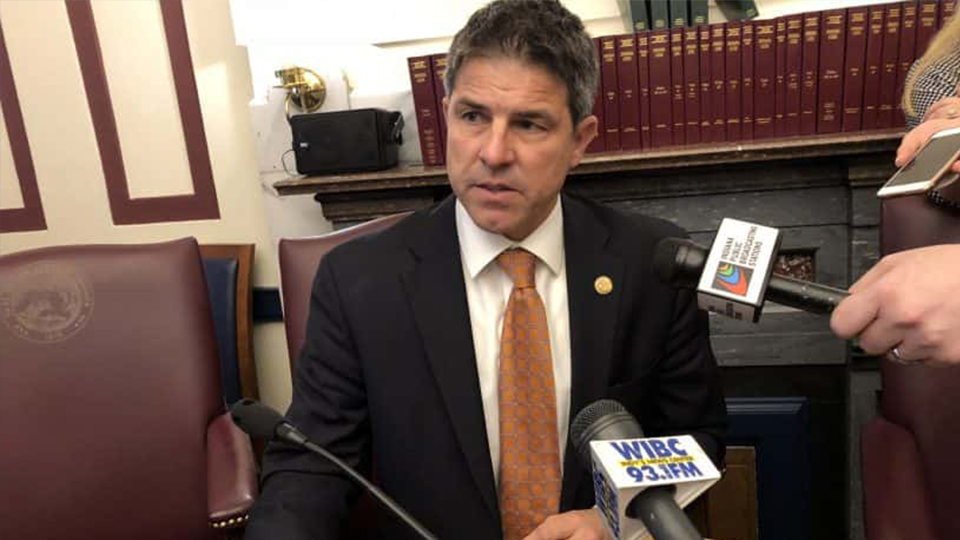 Legislators won't meet Monday to consider limits on vaccine mandates after all.
The General Assembly normally doesn't meet for the six weeks between the ceremonial opening of the session in November and the start of legislative business after New Year's. But Republican leaders had said they wanted to move quickly to protect people from getting fired for not getting vaccinated. They planned to suspend the usual rules to ram a bill through in a single day.
But a day after a marathon seven-hour hearing on a preliminary draft of the bill, Senate President Pro Tem Rod Bray (R-Martinsville) called off Monday's session. He says legislators and the public need more time to vet the proposal for unintended consequences.
Legislators still vow to take up the bill, but not until January 4, the regular start of the General Assembly's work. House Speaker Todd Huston (R-Fishers) says they'll use the time before then to "listen and talk with stakeholders."
Governor Holcomb had asked legislators to change state law to incorporate a step he's taken by executive order, expanding the range of people authorized to administer the COVID vaccine. He also called for a change to avoid losing hundreds of millions of dollars in Medicaid and food stamp money now linked to the state's emergency declaration. Holcomb said he'd lift the 20-month emergency declaration if those changes were made.
The changes drew bipartisan support, but majority Republicans added provisions banning vaccine requirements in schools or at state universities. The proposal also required businesses who imposed vaccine mandates to honor requests for religious or medical exemptions, and to pick up the cost of testing them for COVID instead.
Tuesday's hearing attracted what both Huston and Bray described as "passionate" testimony. A string of nurses blasted Ascension Saint Vincent Hospital for suspending them for refusing to get the vaccine on religious grounds, while business and health groups mounted a two-pronged attack on the proposed limits. Clinton County health officer Stephen Tharp says the bill would discourage vaccination when the state should be doing all it can to increase it.
Indiana Chamber president Kevin Brinegar echoes that concern, and says the state shouldn't be telling businesses how to operate. He says the provision sticking employers with the bill for regular testing of unvaccinated workers a "line in the sand" for the Chamber. Brinegar says one company has calculated implementing a testing plan for unvaccinated employees would cost $200,000 a month. And he says there may not be enough testing kits to handle a flood of weekly tests, no matter who pays the bill.
Bray and Huston argue workers shouldn't be fired for not getting the vaccine. Huston blasts companies he says are "blatantly disregarding well-established vaccine exemptions." And Bray accuses some companies of "callously" ignoring religious objections.
With Monday's session canceled, Holcomb says he'll extend the emergency declaration again through the end of the year.
The debate comes as COVID cases in Indiana climb to their highest level in two months, though still far below the peak reached one year ago. Over the last week, the state is averaging 3,200 new cases and 16 deaths a day.
Story Continues Below