Lawmakers plan response to boost Indiana college-going rate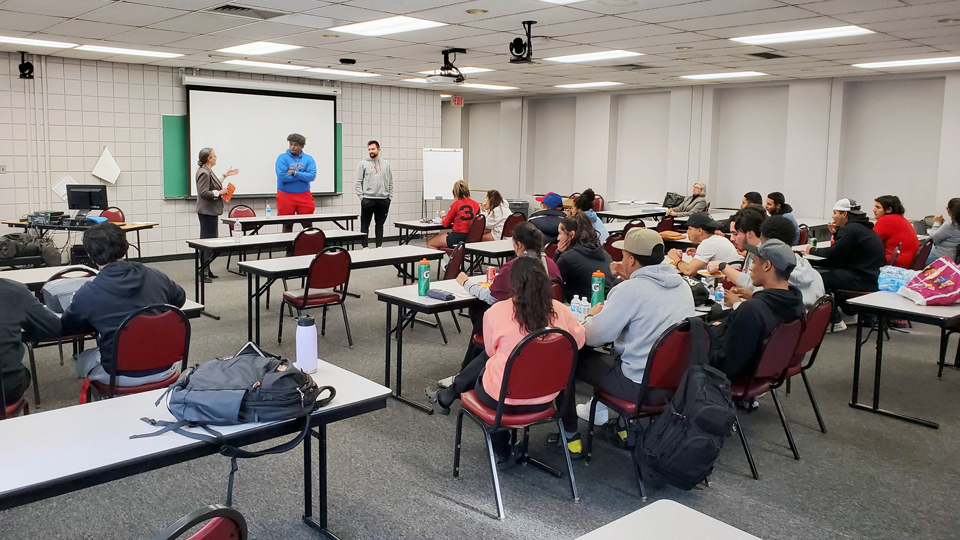 Indiana lawmakers plan to propose legislative action in response to a new report showing only half of Indiana's 2020 high school graduates pursued some form of college education beyond high school.
The drop marked the state's lowest college-going rate in recent history.
But despite a Republican supermajority in the state legislature, reaching a consensus could prove challenging.
Data released this month by the Indiana Commission of Higher Education (ICHE) indicated that just 53% of Hoosier graduates furthered their education with certificate training, two-year program or at a four-year college. That's a 6% drop from the class of 2019 – which represents about 4,000 fewer graduates – and 12% lower than in 2015.
Although there was an incremental drop in the percentage of students going directly from high school to some form of college in recent years, 2020 saw the "sharpest year-over-year decline," according to the commission's latest College Readiness Report.
The decline was absorbed "almost entirely" by Indiana's public colleges, the report said. Nearly the same number of Indiana high schoolers went to private or out-of-state colleges as in the previous year.
State officials said the increased drop is likely due to the "impact of the pandemic," but cited the perceived cost of higher education and low unemployment rates as other possible factors.
"Indiana's sharp one-year college-going decline is alarming, and we have to treat it as such," Indiana Commissioner for Higher Education Chris Lowery said in a statement. "We know individual lives and the state's economy depend on and thrive with an educated society."
The drop represents an ongoing challenge for the state, which was already behind on educational attainment goals. Republican Gov. Eric Holcomb previously charged the state to equip at least 60% of the adult population with some form of higher education by 2025. Currently, that number is just over 48%.
"Nationally, the college-going rate has been impacted by the pandemic and the report reveals that Indiana isn't immune," Erin Murphy, a spokesperson for Holcomb, said in a statement to Indiana Capital Chronicle. "Governor Holcomb and the rest of the administration continue to make workforce preparedness and education a priority because success is necessary to keep our state moving forward."
Legislators contemplate responses
Democratic Rep. Ed DeLaney of Indianapolis said helping more Hoosiers attend college will be "critical" to Indiana's skilled workforce and statewide economic success. He plans to propose "a radical increase" in state support to state colleges and universities under the condition that those institutions lower tuition prices, "not freeze them."
"If we can get (lawmakers) on board with this plan, we're going to make it so that if you are capable of college, we're going to help you," said DeLaney, a member of the House education committee. "I don't have any more important tasks than this one. There will be a proposal – you can take that to the bank."
DeLaney said his "core problem" is not whether Republicans could agree to his proposal, but if they will give it time on the floor: "We'll get nowhere without an open debate, except just fool around on the edges."
Republican Rep. Bob Behning of Indianapolis, who chairs the House Education Committee, said "there are multiple plans" being discussed by the majority caucus.
While he said all ideas "should be considered," Behning was hesitant to support DeLaney's tuition plan. Even if college rates are "relatively inexpensive," he said students won't be driven to attend if they don't see any value in doing so.
"We want to make sure that whatever we do, we're actually creating an atmosphere that Hoosiers see value in post secondary education and will pursue it to improve their earnings potential over time. We don't just want to put money into something," Behning said. "We have to convince policymakers that there's a return on investment for the state, as well as students. I think that's one of the struggles that some people see."
Behning suggested "putting pressure" on higher education institutions to cut costs, rather than "dumping more money" into a system that he said could "squeeze better efficiencies."
Equity gaps additionally widened for students of color and students from low-income families. Black students saw the largest decline in college-growing rates – a 7% decrease – before and during the pandemic compared to all other races and ethnicities followed by Hispanic and Latino students.
The report further indicated the first time in recent history that Indiana's male college-going rate has dipped below half, recording at 46%. Women made up most college enrollees from the class of 2020 at 61%, according to the report.
Indiana's data release comes on the heels of other states recording similar college-goer declines. In Tennessee, the college-going rate has trended down over the past five years, with the state seeing its sharpest drop to 52.8% for the class of 2021. In West Virginia, where the latest data shows college-going rates dropped to 46% for the class of 2020, state leaders say students have likely been hesitant to invest in an exclusively remote college experience, spurred by the pandemic.
Nationwide, enrollment across all sectors of higher education also continues to decline, according to new data from the National Student Clearinghouse Research Center. First-time freshman enrollment is a bright spot, however, up by 4.2% compared to last spring.
Push to require FAFSA
To get more Hoosiers to college, the higher education commission recommended automatic enrollment for all eligible students into the 21st Century Scholars program, which provides up to four years of undergraduate tuition to income-eligible students at certain Indiana colleges or universities.
Currently, fewer than half of eligible students enroll in the program, despite its success – more than 80% of those who complete the program go to college.
Other recommendations included increasing funding for state financial aid programs and requiring all high school seniors file the Free Application for Federal Student Aid (FAFSA) to qualify for financial aid. The FAFSA mandate has been proposed at the Indiana Statehouse the last several years but failed again this past legislative session. Lawmakers scaled back the measure to only require that school officials provide high school seniors and their parents with more information about the FAFSA.
2022 College Readiness Report/Indiana Commission for Higher Education
Only 50% of Indiana's 2022 high school graduates completed a FAFSA form as of June 17, according to the U.S. Department of Education. Fewer than 60% of the state's graduates completed a form in 2021.
Republican Sen. Jean Leising of Oldenburg, who sponsored three unsuccessful bills seeking to make FAFSA a requirement in Indiana, said that left at least $65 million in potential federal aid unclaimed by Hoosier students.
"When you say the word mandate, everybody gets excited," she said, referring to pushback from some members in her own caucus. "I think we need to make lemonade out of lemons. And right now, we're just looking at lemons, because we're not doing a good enough job."
Similar measures have been adopted in Louisiana, Texas and Illinois. Leising said those laws have resulted in significant increases in FAFSA participation rates.
Behning said he would support another effort to mandate the FAFSA for Hoosier students – in addition to other ICHE recommendations – maintaining that doing so could make the benefits of postsecondary education "more attractive" to students.
DeLaney said he also supports many of the ICHE's ideas, but cautioned that they could be used "as a distraction from the main point, which is making college more accessible."
"We did very little in this last session. It was embarrassing how much of our time was spent fooling around," he said. "I think we need to get serious, and I don't think the majority party is serious at all. They see a problem, they address it in a way that generally doesn't make much difference. I'm hoping they'll join with me on these ideas so we can actually do something."
The Indiana Capital Chronicle is an independent, not-for-profit news organization that covers state government, policy and elections.
Story Continues Below