Lafayette Square's new owner points to $50M in upgrades so far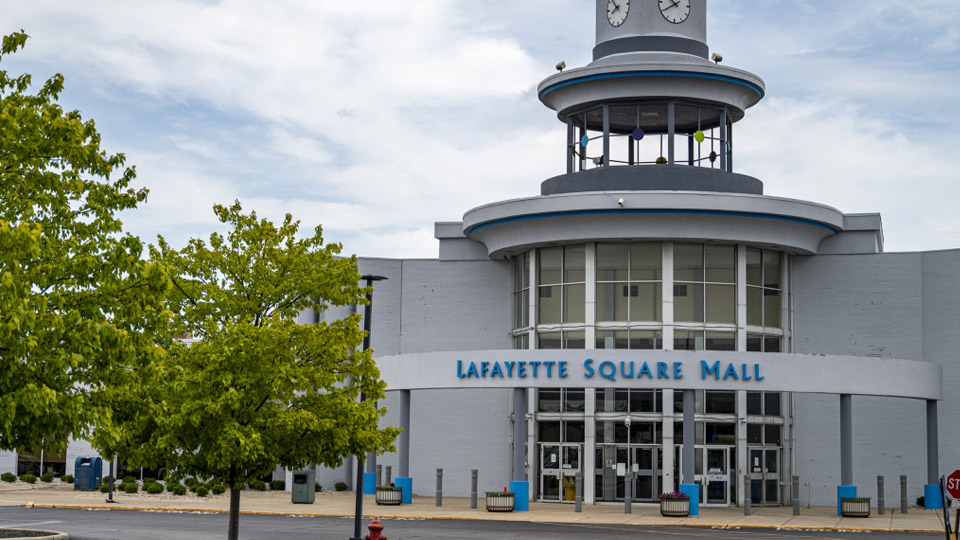 The owner of Lafayette Square Mall told IBJ this week he's already spent about $50 million as part of an effort to revamp the property and the surrounding neighborhood.
Fabio de la Cruz in November announced ambitious plans for the mall at 3919 Lafayette Road and the International Marketplace corridor, including several other properties he owns along or near Lafayette Road. He said the $50 million investment is only the start of what's expected to be at least a $200 million project through his firm Sojos Capital LLC.
The figure includes work that's been done inside the 1.2 million-square-foot mall (soon to be known as Window to the World) as well as new roofing and HVAC systems for the property—something de la Cruz said was desperately needed. Work on the exterior of the 54-year-old building began in early November and has continued almost uninterrupted since.
It includes repainting much of the building, which now features bold and vibrant colors. Several murals are planned across its exterior.
Completed work also includes more broad-stroke planning for the property, such as a feasibility study and various architectural designs.
"We still we have a long way to go for all of it" to get done, he said. "We have more than 300 acres, so we're spending a lot of money overall."
The mall itself is expected to include reimagined retail spaces, entertainment areas, a boutique hotel, office space and multifamily housing. The fountain area at the center of the mall is expected to be reopened as part of the project, too.
De la Cruz said there are plans for at least four apartment structures on the back portion of the mall property, adjacent to Interstate 65. And a management company has been brought on for the boutique hotel, which will take over one of the former anchor stores. He declined to share details of what those projects could entail.
In June, Sojos announced plans to shutter the mall entirely for about three months, from Aug. 29 to Nov. 21, to allow crews to complete various upgrades including extensive electrical work and new flooring installation.
As part of that, all tenants will receive about three months of free rent, but de la Cruz told IBJ he plans to give an additional three months of free rent to those business owners, many of whom will be relocated to other storefronts within the mall as part of the improvements, with a rent structure that will look quite different than it has in recent years.
"In order to better accommodate them—we can't afford to have what they were paying before, because it was pretty much nothing—we're giving them smaller spaces and [shifting to] a percentage rent," de la Cruz said, indicating the mall will ask for a portion of a store's sales, a common practice in retail leases.
"We expect we'll be bringing in more traffic, and they'll be making more money," de la Cruz said.
He said about 95% of the current tenants hope to remain part of the redeveloped Lafayette Square.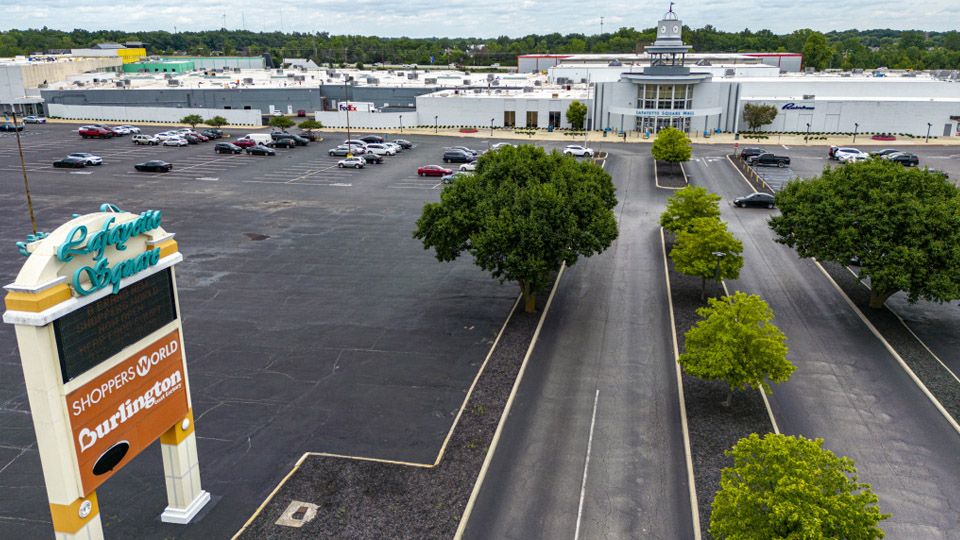 De la Cruz has not yet finalized a deal with the city of Indianapolis for funding support for his project, although he did request tax-increment financing assistance back in February.
Tax-increment financing would deploy developer-backed bonds to cover the cost of part of the project—oftentimes earmarked for infrastructure or affordable multifamily housing. Those bonds are generally repaid using tax dollars generated within the district over a certain period.
The developer said once city funding is secured, he will go to the Indiana Economic Development Corp. to ask for tax credits or grants on the project. He said while incentives aren't necessary for him to complete parts of the redevelopment, they could help him expand the vision.
In all, de la Cruz owns at least 47 properties across 321 acres on the west side of Indianapolis—with plans to acquire more in the coming years.
The owner said he is also continuing to not only revamp the mall, but his various projects throughout the International Marketplace neighborhood as well. Those include the Fabio Sports project, which focuses on offering athletic opportunities to neighborhood children, and continued improvements to his numerous shopping centers. There are also plans to get a proposed charter school operational by 2023.
Story Continues Below