Jiffy Lube owner hopes to prevent catalytic converter thefts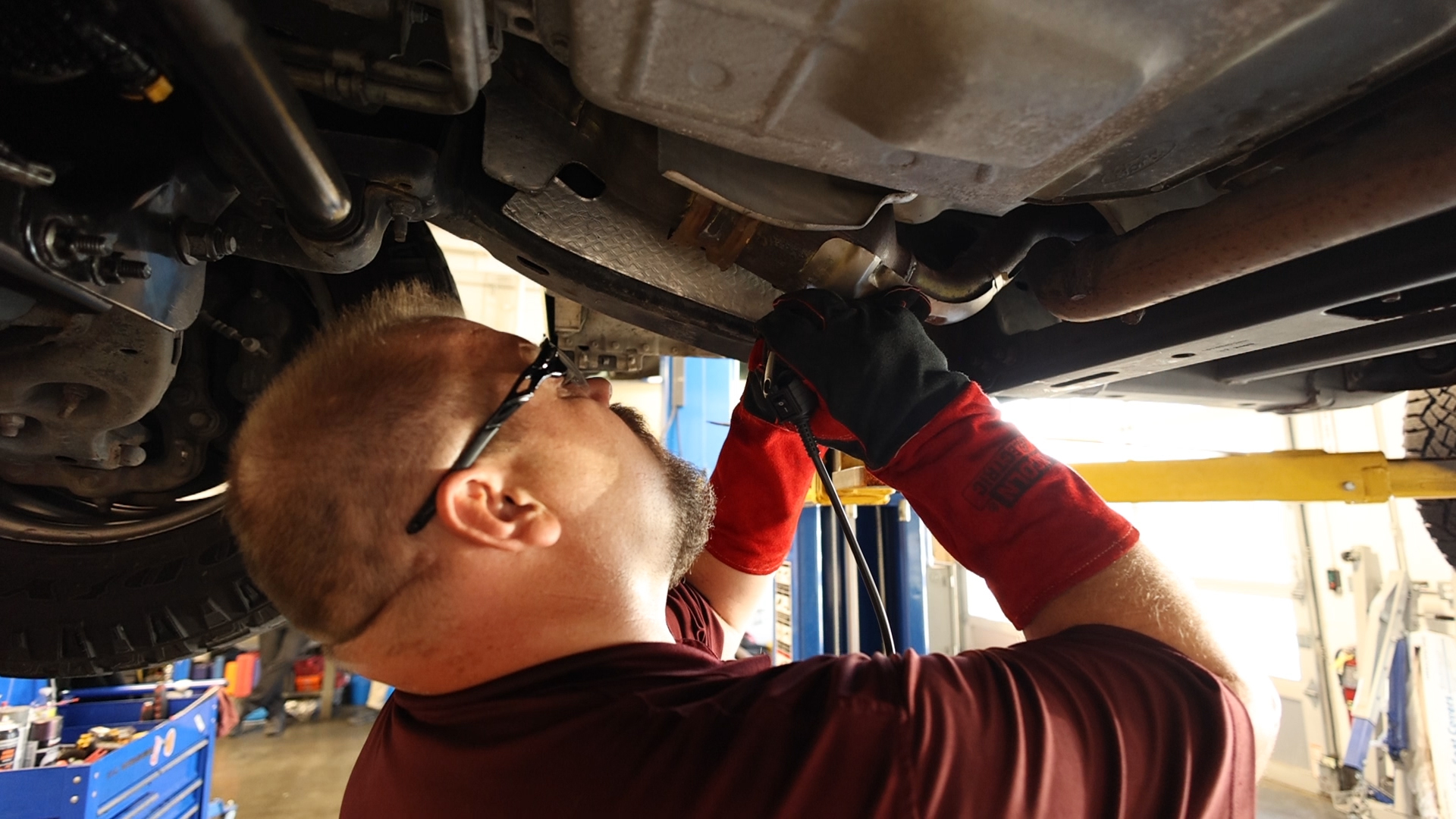 The owner of more than 50 Jiffy Lube locations across Indiana says thieves damaged a couple of company vehicles when they cut and stole the catalytic converters from the exhaust system. That prompted Steve Sanner to launch a campaign to help protect other Hoosiers from what he calls an "invasion of privacy." First launched in Marion County last month, Sanner says the catalytic converter identification initiative is now in effect indefinitely statewide.
"It's a problem everywhere. And it's really, really frustrating," said Sanner in an interview with Inside INdiana Business.
Thefts of catalytic converter have skyrocketed across the nation over the past two years, increasing as much as 1,000%, according to some data.
To fight back, technicians at Sanner's shops will engrave the last 8 digits of the vehicle's identification number (VIN) on the catalytic converter and add a stripe of high-temp paint. If the device is still cut-off, Sanner hopes whoever tries to buy the device will realize it has been stolen.
"We're hoping that this is a good deterrent. There's no guarantee that this is going to work, but it's going to make it harder," said Sanner.
LISTEN: Sanner says from personal experience, he understands how frustrating this crime can be.
He says repairs are costly, ranging from $500 to $2,000 per vehicle. Sanner says thieves can remove the device in under a minute.
"A lot of times the car is damaged beyond just being able to put a new catalytic converter in. Sometimes a lot of the exhaust system [is damaged] because they're just coming in and cutting, and they're not being careful about it," explained Sanner.
He says once the damage is done to your car, the stolen device cannot simply be reinstalled, even if it is located. However, he hopes this campaign will help police track down where the crime occurred.
"And maybe that can lead them to the people who are who are stealing these things," hopes Sanner.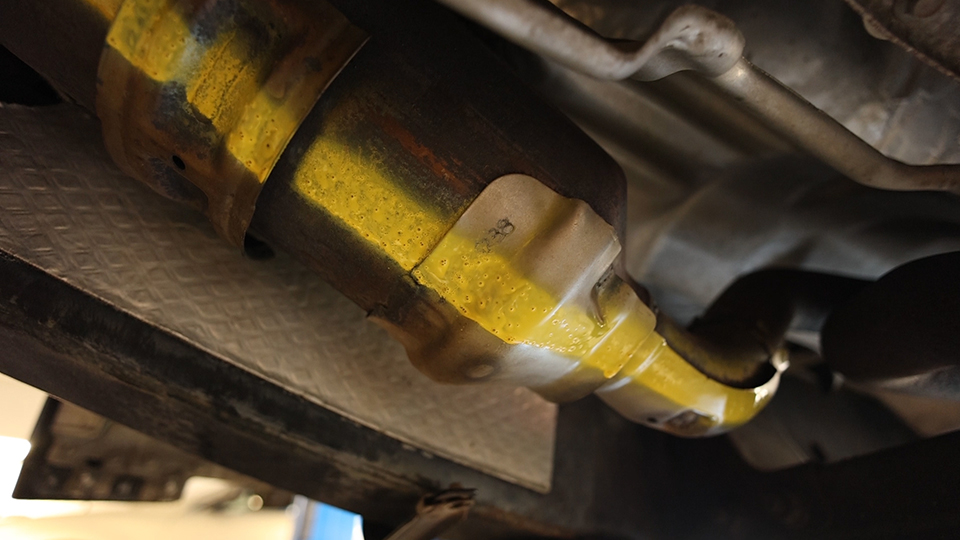 Sanner says this is a free program. The company is not requiring owners to get their vehicles serviced to qualify for the branding. He says it takes about five minutes to complete.
Sanner says the owner of 16 other Jiffy Lube locations in Indiana is offering the same service.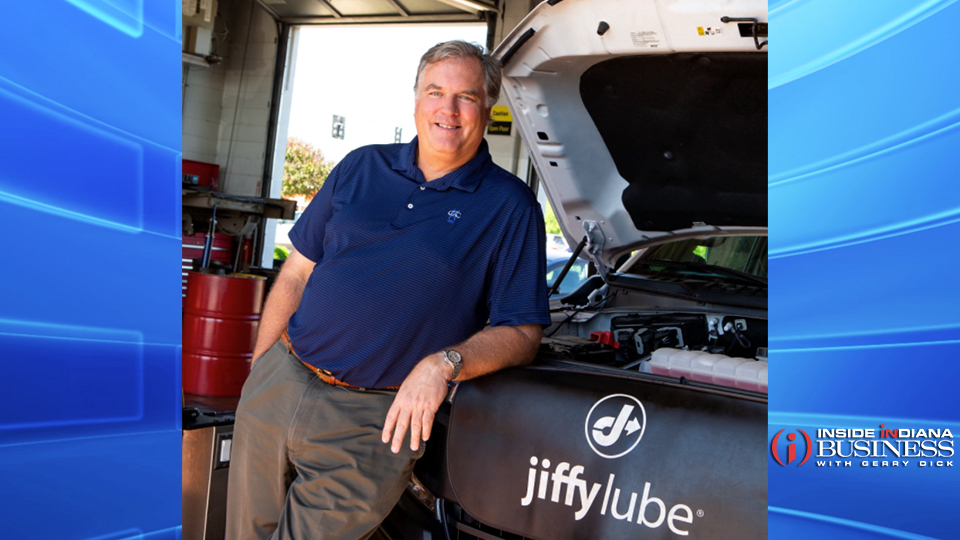 Story Continues Below