Ivy Tech Valpo Opens Cybersecurity Lab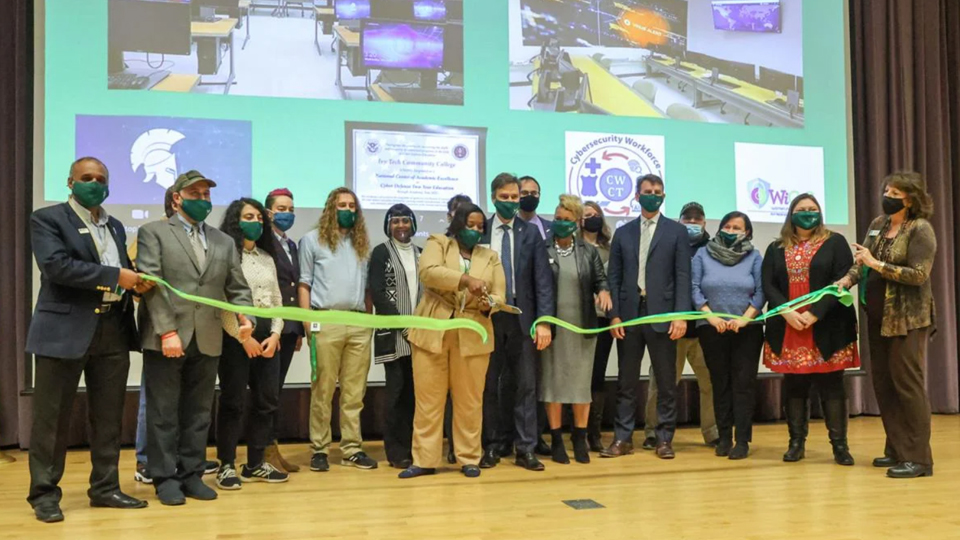 Ivy Tech Community College in Valparaiso has opened a new cybersecurity teaching lab. Our partners at The Times of Northwest Indiana report the Cyber Security Operations Center and Awareness Lab will give students the opportunity to run through cybersecurity scenarios in real time.
Ivy Tech says the lab was completely funded by donations. The college has tapped cyber education company Cyberbit to provide cybersecurity training modules and scenarios that students can access through the cloud.
Cyber Security Program Chair Rami Salahieh tells the publication Ivy Tech professors had to create scenarios for students before the lab opened.
According to The Times, Ivy Tech started its cybersecurity program six years ago. Salahieh says the program is now the 14th most popular program offered on the Valparaiso campus, out of about 70.
"Cybersecurity professionals need to be proactive and creative, somebody with 'detective skills,'" said Chetrice Mosley-Romero, cybersecurity program manager for the state of Indiana. "The best way to establish the necessary skills is to place students in real-world situations."
The publication says the lab is expected to open to the community, training both high school students interested in cybersecurity careers and police officers working on cyber crime.
Story Continues Below