IU Connection Key for Bloomington Startup
The co-founder of Bloomington-based SummaForte says support from the IU Angel Network and the Bloomington business ecosystem has been keys to the company's early success. Jeff Thinnes and his son, Murtagh, launched the company to provide health products for esports athletes. SummaForte recently completed a $2 million seed round of funding, led by a $460,000 investment by the IU Angel Network, its largest investment to date.
Thinnes, an Indiana native, tells Business of Health Reporter Kylie Veleta the benefits of moving back to the Hoosier State are beyond what he had hoped for.
"We've gotten more support and advice [from IU] than we ever could've hoped for," said Thinnes. "We've hired people who were recommended by professors. We get coaching advice from professors at the Kelley School and even the local Bloomington community. I didn't realize, but there are some gems of companies that we've tapped into."
Thinnes says he had developed a science-based CBD product, but didn't know where to market it. His son recommended the esports industry, which he said did not have any healthy performance brands.
SummaForte has developed a CBD-infused kinesiology tape called SummaTape, which transdermally delivers the company's CBD product directly to the source of inflammation among gamers. The tape comes in two sizes, including a smaller size that can fit on a person's finger without hampering any gaming ability.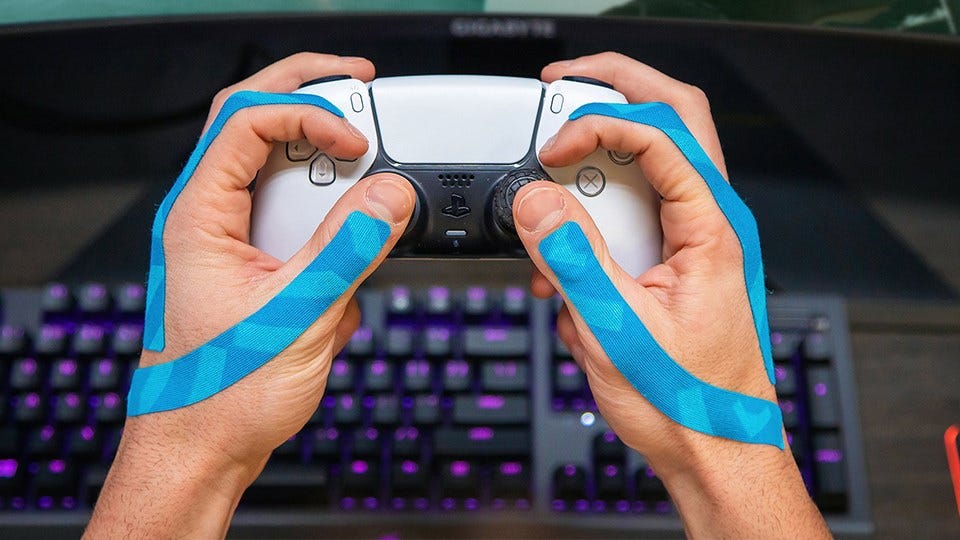 The company also developed a drink mix, called SummaMix, that includes CBD, as well as lutein and a nootropic to help improve gamers' vision and cognitive health, respectively.
"Really, it's a trifecta of ingredients and it's part of our narrative in esports to bring health rituals into this environment like you see in more traditional sports," said Thinnes.
The $460,000 investment from the IU Angel Network last month followed a $35,000 investment in October, when the company was still in "stealth" mode and hadn't yet revealed its products to the public. Thinnes says he wasn't even aware of the IU Angel Network when he moved to Bloomington until Executive Director Jason Whitney reached out to him.
"Not only has he introduced us to investors, he's introduced us people across the country who have connections to Indiana University who have also become business partners with us, experts in CBD, as well as esports," he said.