Italian manufacturer expands plan for Fishers by $367M, 265 workers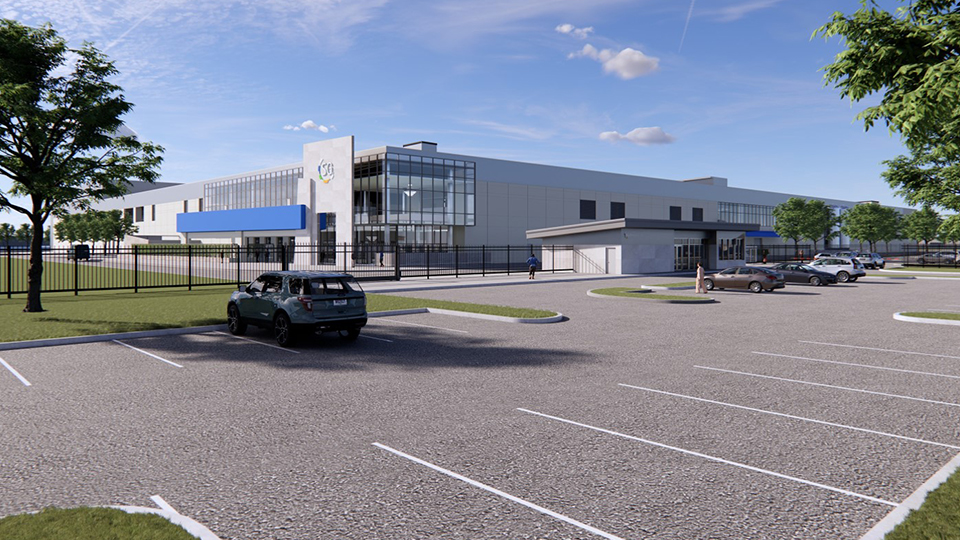 Italy-based life sciences firm Stevanato Group isn't expected to open its manufacturing plant in Fishers until 2024, but the company is already expanding its original plan for the facility by hundreds of millions of dollars and 265 workers.
Stevanato, which makes drug-containment, drug-delivery and diagnostic products for pharmaceutical and biotech customers, originally announced plans in June 2021 to spend $145 million to build a 370,000-square-foot facility in Fishers, creating 250 jobs by the end of 2025.
Original plans called for the facility, which will anchor the new Fishers Life Science and Innovation Park, to manufacture EZ-fill vial and syringe products. The plant is under construction on farmland near 126th Street and Cumberland Road.
On Wednesday, Fishers announced Stevanato approached the city with a proposal to increase its total investment in the facility to $512 million and its hiring plan to 515 employees by 2031. The proposal was disclosed as part of a larger announcement involving several major developments in Fishers.
The Fishers City Council is expected to vote on a new economic development agreement for Stevanato at its next council meeting, on Sept. 19.
Stevanato expanded its outlook for the Fishers facility in March after entering into a $95 million agreement with the Biomedical Advanced Research and Development Authority to produce standard and EZ-Fill vials for vaccines. BARDA is part of the Office of the Assistant Secretary for Preparedness and Response at the U.S. Department of Health and Human Services.
Fishers did provide details about the economic development agreement or additional incentives. The company received a sizable economic development agreement from both Fishers and the state for its original plans.
Fishers offered the company a 15-year tax abatement worth $9.2 million, a $2.4 million commercial property grant and nearly 36 acres the city acquired at 126th and Cumberland.
To further facilitate the deal, the city council unanimously approved a lease agreement between the Redevelopment Authority and the Redevelopment Commission. In doing so, those entities received approval to issue up to $27 million in bonds—an estimated $16 million of which will go toward acquiring 75 acres to be split between Stevanato and a future life sciences business park.
The Indiana Economic Development Corp. offered Stevanato up to $2.9 million in tax credits and $500,000 in training grants if the company meets its job-creation goals for the Fishers facility.
Story Continues Below