ISU partners on logistics hub in Plainfield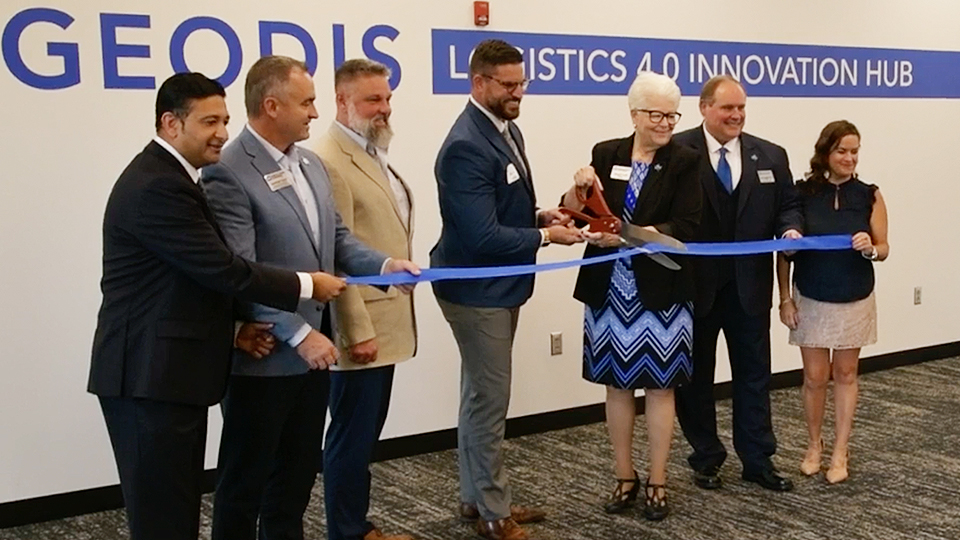 Indiana State University is partnering with France-based transportation and logistics provider GEODIS on a new space at the Made @ Plainfield higher education and workforce training center. Officials on Friday cut the ribbon on the Logistics 4.0 Innovation Hub, which is designed to train individuals in artificial intelligence, machine learning, and logistics management.
ISU says the purpose of the hub is to create opportunities for both post-secondary education students and people currently in the workforce by providing enhanced skills and credentialing.
GEODIS has more than 150 locations throughout the U.S., including multiple warehouses in the Plainfield area and one in Clayton. The company employs nearly 12,000 people nationwide.
Senior Director of Operations David Brooks said in written remarks the partnership will "tie the abilities and opportunities we have at GEODIS with the skillset and teaching they have at ISU."
ISU's effort at Made @ Plainfield is being led by Terry Daugherty, dean of the Scott College of Business, and Associate Professor Dr. Kuntal Bhattacharyya.
The partners expect to open a mini prototype of a warehouse using robotics for research, teaching and student tours in early 2023.
The university says it also expects to offer courses for certificate and degree programs in areas including MBA, healthcare, cybersecurity, and information technology.
"The most important objective that keeps us tied together in a common bond is the idea of creating the next generation of business leaders," Bhattacharyya said.
Made @ Plainfield, which opened in July 2021, is a 100,000-square-foot facility that was created in partnership among Plainfield Community School Corp., the Town of Plainfield, Ivy Tech Community College and Vincennes University.
Story Continues Below