ISU Expecting Enrollment Boost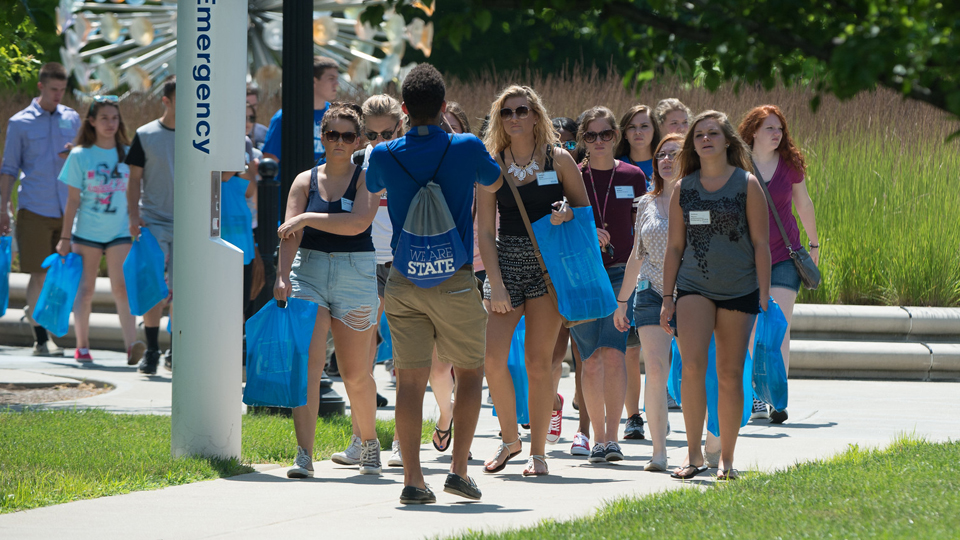 Indiana State University is projecting 1,800 freshmen this fall, up from 1,433 in 2021. During a presentation to the ISU Board of Trustees, university officials said freshman applications are up 42% from last year.
The university adds graduate applications are up 13% and transfer applications have risen 7%.
Officials say the pandemic hit ISU's enrollment especially hard because the students most likely to skip or put off college, which include first-generation college students and lower-income students, an important demographic for the university.
"We are very confident that many students will continue to choose ISU because of our record of success and academic quality that allow our alumni to become teachers, nurses, thought and business leaders, public officials, and public servants across the state," said Dr. Christopher Olsen, provost and vice president for academic affairs.
Last year, ISU launched the Indiana State Advantage, an enrollment initiative whereby freshmen receive up to $3,000 for an out-of-classroom educational experience; four years of tuition is free for Pell Grant-eligible students from Indiana who earn a high school GPA of 3.0 or higher; and if eligible students don't graduate in four years, the university says it covers the rest of tuition.
According to Vice Provost of Enrollment Management Dr. Jason Trainer, the university's actions to attract and retain students are working, but rebuilding enrollment is a work in progress.
"Enrollment is a challenge for us, as it is for many institutions of higher education," Trainer said. "But ISU is laser-focused on answering this challenge head-on, and we're encouraged by early signs of success. It is not something that can be fixed in one year."
ISU says with the smaller freshman classes of the pandemic years, there will be fewer returning students than in the past, so restoring enrollment requires multiple years.
Adding to the challenge, the university cites data that indicates the number of students attending college nationally is decreasing. According to the National Student Clearinghouse, an estimated 1.2 million fewer college students this year compared to the previous year.
Story Continues Below