IPS Names Teacher of the Year Finalists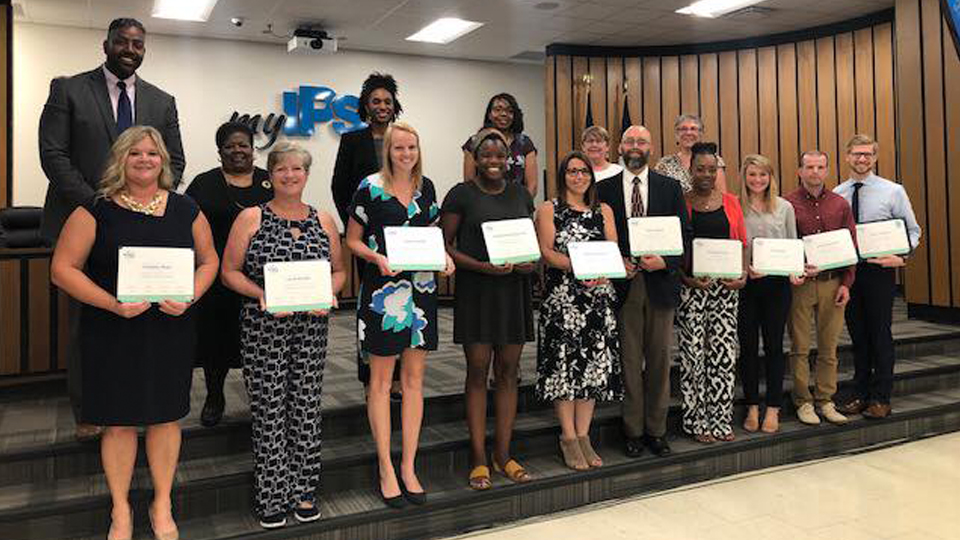 Indianapolis Public Schools has named the six finalists for its 2023 Teacher of the Year award. The district says it will name two Teacher of the Year award winners this year, one representing the K-6 elementary school category and another representing the secondary school category, grades 7-12.
IPS says the finalists represent the district's top talent, selected for their above average teaching, instruction, and classroom accomplishments. The winners will be announced next month.
The finalists are listed below by category:
Elementary School Category (K-6)
Melissa Collins, Center for Inquiry School 84, Second Grade Teacher
DaMeisha Fleming, James Whitcomb Riley School 43, First Grade Teacher
Lindsey Jacob, William McKinley School 39, ENL Teacher K-6
Secondary School Category (K-6)
Kendall Crone, Harshman Middle School, ELA Teacher (7–8)
Paige Sjoerdsma, IPS | Butler Laboratory School 55, ELA Teacher (7–8)
Joshua Swem, Newcomer, ELA/ENL Teacher (6–8)
To determine the finalists, IPS says each principal nominated their building's top educator. The selection committee reviewed each nominee, including their teaching philosophy, professional accomplishments, and instructional practices.
Story Continues Below