Infrastructure funding for northwest Indiana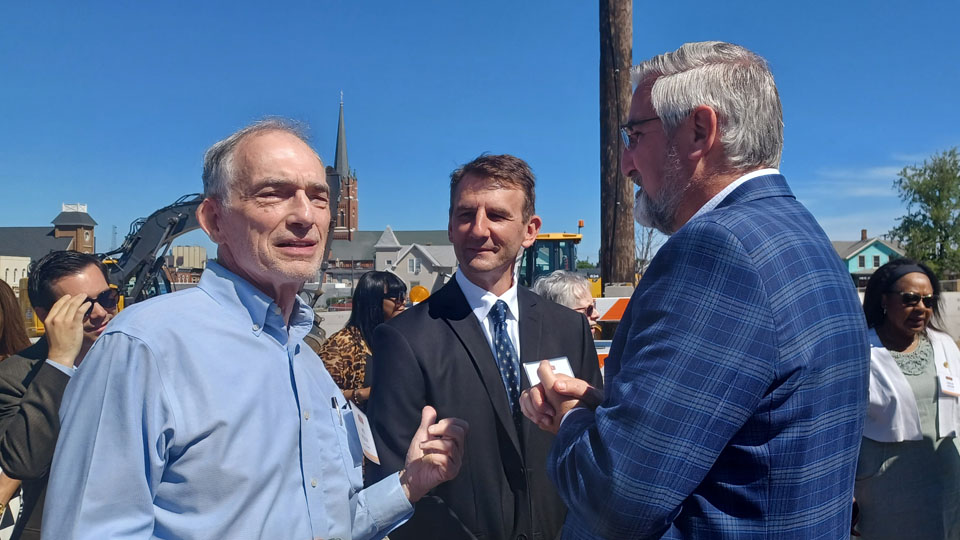 The federal government is allocating nearly $48 million for a variety of environmental and infrastructure projects near Lake Michigan in northwest Indiana. Congressman Frank Mrvan says some of the money comes from the $1.2 trillion Infrastructure Investment and Jobs Act approved by Congress in November.
More than $18 million will support construction at the Confined Disposal Facility at Indiana Harbor. Previously the site of an oil refinery, it is now designed to contain existing contaminants from more than 60 years of petroleum production. It is also used to hold contaminated sediments dredged from the harbor.
Another $8 million will support operations and maintenance of the CDF.
"These projects take a team effort. And this team has included not only the Army Corps of Engineers, and the local leaders, but the efforts of our federal partners," said Col. Paul Culberson, U.S. Army Corps of Engineers. "It has been a privilege to be a part of the team and projects that help spur economic activity and development in his district,"
The Michigan City Harbor was allocated $7 million for repairs to the pier superstructure around the lighthouse. Mrvan says the government is also providing $2.7 million towards support of Mount Baldy, the massive sand dune at Indiana Dunes National Park.
Details of the funding:
• $18,395,000 – Confined Disposal Facility at Indiana Harbor to support construction of the Phase II – Perimeter Dikes and increase capacity to store dredged materials from Indiana Harbor
• $10,000,000 – Calumet Region Environmental Infrastructure to support the construction of water-related infrastructure
• $8,196,000 – Indiana Harbor to support operations and maintenance of existing structures at the CDF, including wildlife exclusion, air monitoring, groundwater gradient control system, and water treatment
• $7,000,000 – Michigan City Harbor to support repairs to the detached breakwater to include the east pier superstructure in around the lighthouse
• $2,700,000 – Indiana Shoreline to support sand nourishment activities at Mount Baldy, in the Indiana Dunes National Park
• $1,561,000 – Burns Waterway Harbor to support maintenance dredging in Burns Waterway Harbor to authorized navigable depths as well as structures inside the harbor
Story Continues Below