Indy Autonomous Challenge to return to Vegas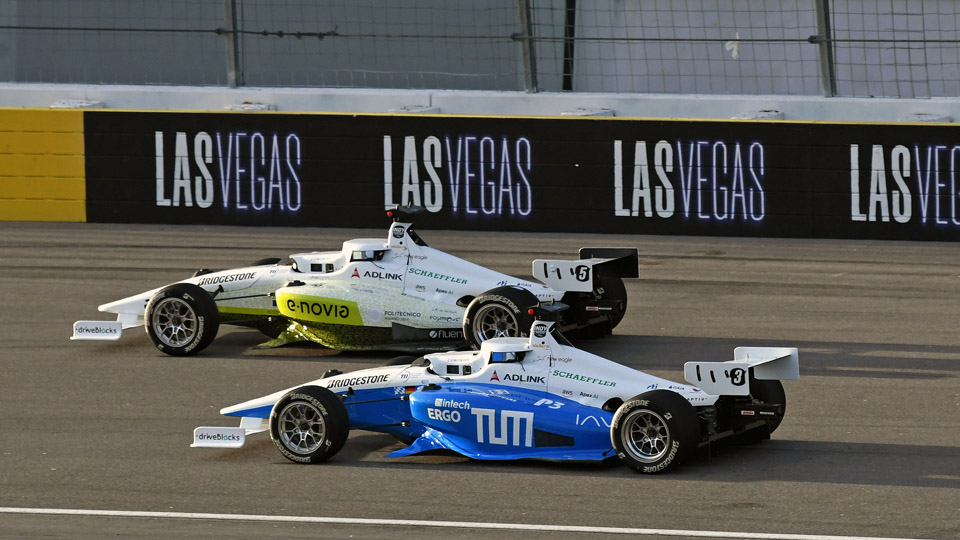 The Indy Autonomous Challenge and its driverless race cars will be returning to CES at the Las Vegas Motor Speedway in January. The IAC made its first appearance at CES last January, showcasing the world's first-ever, head-to-head autonomous racecar competition.
Organizers say the cars will have a boosted engine package for the next race designed to create even faster speeds.
Indianapolis-based Energy Systems Network hosted the inaugural Indy Autonomous Challenge last October at the Indianapolis Motor Speedway.
Five university teams who were the winner and finalists at the IMS also took part in the head-to-head competition in Las Vegas in January 2021.
"We bring together the best university minds in AI, robotics, and automation from around the world and match them with cutting edge technology from industry leading companies to make the impossible possible," said Paul Mitchell, president, Indy Autonomous Challenge. "We come to CES because this competition is not only catapulting autonomous technologies forward, but it's also educating and inspiring innovators and entrepreneurs for generations to come."
CES, formerly known as Consumer Electronics Show, says the autonomous challenge brought a "new level of excitement" to the convention.
Story Continues Below