Indy Airport again tops J.D. Power survey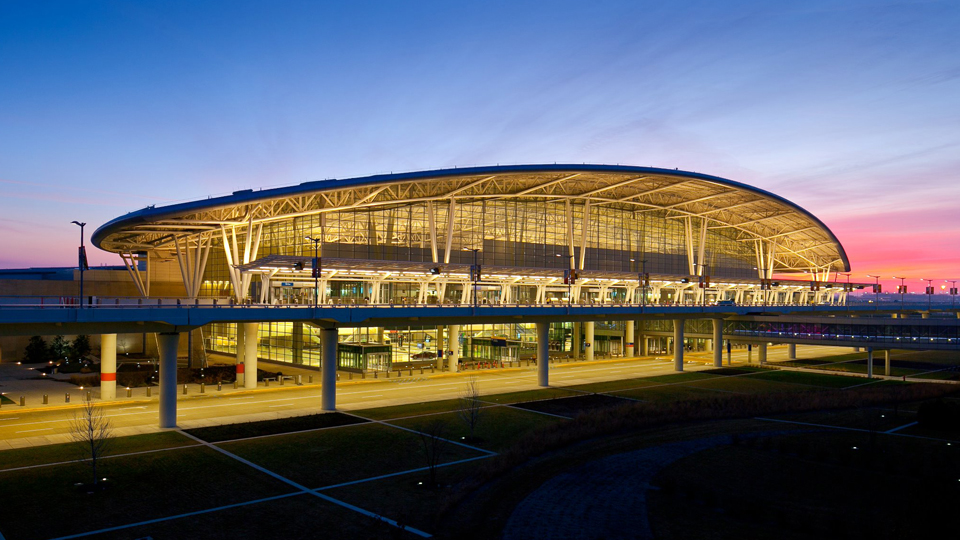 Indianapolis International Airport is once again at the top of the J.D. Power North America Airport Satisfaction Survey for medium-sized airports. It is the third time in the last four years the airport has earned the distinction and the fifth time overall.
The survey measures customer satisfaction based on feedback in six areas: airport arrival and departure, check-in and baggage check, security check, baggage claim, and terminal facilities, including concourses, lounges, signage, restrooms and gate areas.
The Indy airport received an overall customer satisfaction score of 842 out of 1,000 in the medium-sized airport category.
"We hear it from travelers all the time; IND is their favorite airport – and there is a lot of care and effort from so many people that goes into delivering that kind of consistently superior customer service," said Mario Rodriguez, Indianapolis Airport Authority executive director. "We can't help but be proud of our frontline employees and partners who strive each day to create that experience."
Minneapolis-St. Paul International Airport topped the list in the mega airports category, while Tampa International Airport leads the large airports category.
The study is based on more than 26,000 completed surveys from U.S. or Canadian residents who traveled through at least one U.S. or Canadian airport between August 2021 and July 2022.
J.D. Power says last year, air traveler satisfaction hit an all-time high. However, overall satisfaction in the 2022 survey is down 25 points, citing fewer flights, more crowded terminals, and sparse food and beverage offerings.
"The combination of pent-up demand for air travel, the nationwide labor shortage and steadily rising prices on everything from jet fuel to a bottle of water have created a scenario in which airports are extremely crowded and passengers are increasingly frustrated—and it is likely to continue through 2023," Michael Taylor, travel intelligence lead at J.D. Power, said in written remarks. "In some ways, this is a return to normal as larger crowds at airports tend to make travelers more frazzled, but in cases where parking lots are over capacity, gates are standing room only and restaurants and bars are not even open to offer some reprieve, it is clear that increased capacity in airports can't come soon enough."
J.D. Power says global passenger volume has ticked back up to 91% of pre-pandemic levels.
You an view the full results of the survey by clicking here.
Mario Rodriguez will talk more about the award on this weekend's edition of Inside INdiana Business with Gerry Dick.
Story Continues Below