Indiana Philanthropy in the Year of COVID-19
The impact of the COVID-19 pandemic on communities around the globe was swift and devastating. Indiana nonprofits found their resources stretched thin as tens of thousands of Hoosiers found themselves unemployed and seeking help.
Ten months later, the need remains strong, but so does philanthropic giving.
In an interview with Inside INdiana Business, Una Osili, Efroymson Chair in Philanthropy at the Lilly Family School of Philanthropy at IUPUI said 2020 has been an unprecedented moment for philanthropy.
"We have seen philanthropy step up in the face of COVID-19," said Osili. "At the beginning of the pandemic, most of the philanthropic support was focused on the health care sector, supporting frontline workers, PPP, getting equipment to hospitals and clinics."
Osili says as the pandemic lingered and unemployment spiked, the economic shocks took center stage. She says many households who previously were donors are now finding themselves in the position of receiving help.
But for people who did not lose their jobs, many are stepping up their giving.
"We've seen many donors rise to support those in need, with basic needs. Charities taking that front lead in terms of receiving support. And so overall, Americans have increased their generosity, and that's not just large donors, but also everyday donors," said Osili, who is a nationally known expert in philanthropy.
Osili says not all charities have benefited equally from the generosity. While many basic-needs charities have received financial gifts, nonprofits that are "less in the headlines" of the pandemic are struggling.
"Arts organizations, the environmental organizations, some of them are not necessarily in COVID relief, they have not necessarily seen an increase," said Osili. "Many of those charities and even locally, have really faced challenges during this pandemic as fundraising revenues decline, but also earned income opportunities from performances from museums. All kinds of other ways that organizations support themselves. Those sources of revenue have also been challenged."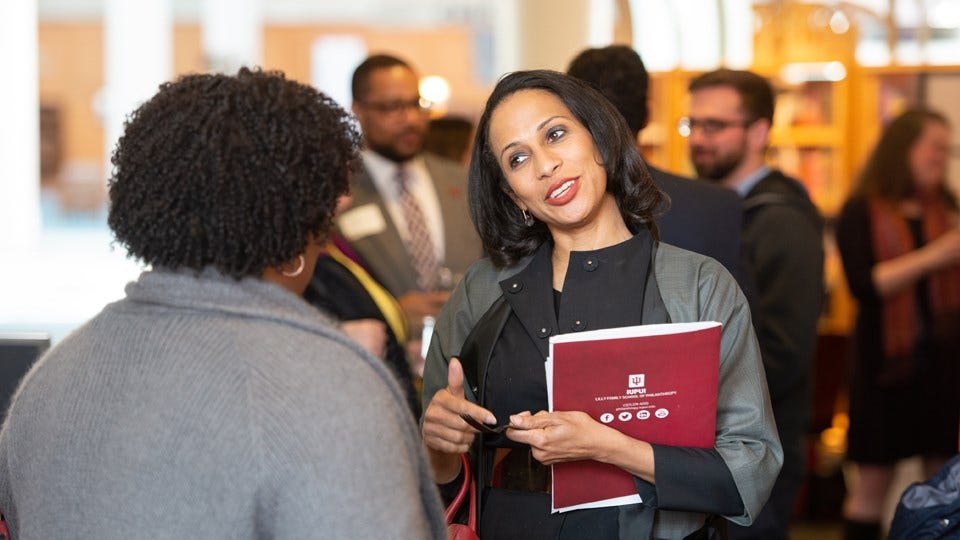 In terms of foundational and corporate giving, Osili says those organizations have increased payout rates. Many have also increased unrestricted support for nonprofits in light of the unforgiving healthcare crisis
"In addition to the community foundations, foundations of all different types, small family foundations, larger foundations have actually created opportunities to increase support for many nonprofit organizations, and corporations," said Osili.
In June, researchers at the Lilly Family School of Philanthropy provided a recap of 2019 giving, even as the pandemic was creating economic uncertainty. Philanthropic giving reached a new high of $450 billion across the U.S. in 2019.
One reason behind the robust giving last year was the strength of the stock market, which Osili says remains strong this year despite bumps early on in the healthcare crisis.
"When we think about very large gifts, we also know that many of them are made from appreciated stock, and from this the wealth instead of just income," explained Osili. "If you take all these both economic and financial variables together, philanthropy actually at least to date has been in a position to respond to the conditions because we came in with a very strong set of conditions at the wake of the pandemic, and the financial markets have performed quite well."
She says economic uncertainty stemming from the healthcare crisis will continue to put more pressure on nonprofit organizations to give even more to those in need.
"We are in an unprecedented moment and that we need all sectors to work together. Fortunately, we've had the ability to do so both the philanthropic sector, but also the government and the corporate sector have responded to this moment. But going forward, we also need to look at how we can continue to encourage Americans of all different backgrounds to give."
Osili explained how a strong stock market continues to provide root support for philanthropic giving in 2020.