Indiana National Guard Makes Promotion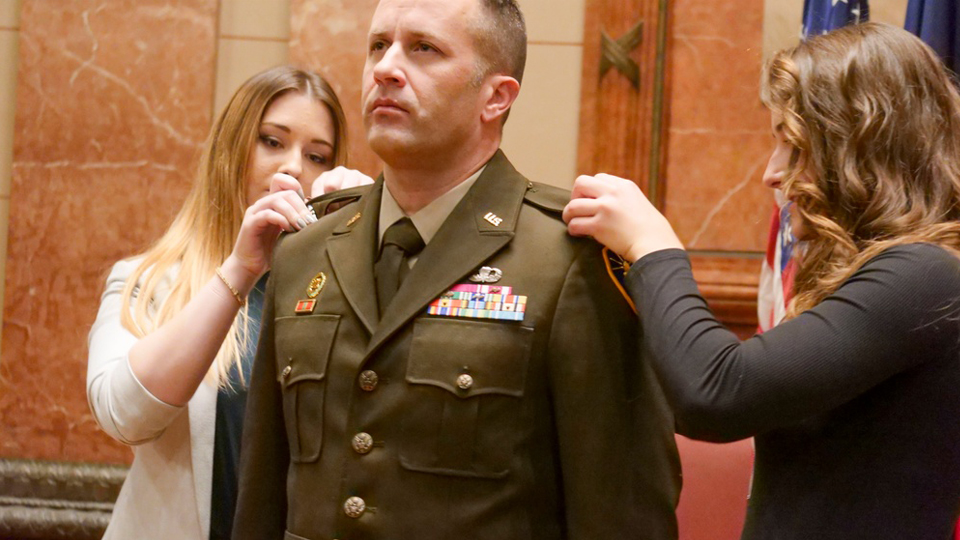 The Indiana National Guard has promoted Brigadier General Justin Mann of Freedom as its newest general. Mann received his one-star rank from his wife and their children during a ceremony at the Indiana War Memorial.
Indiana National Guard Adjutant General, Brig. Gen. Dale Lyles says Mann will serve as director of the joint staff for the force of more than 14,000 members after previously commanding the 38th Infantry Division's 76th Infantry Brigade Combat Team.
"Justin brings with him a wealth of knowledge, experience and intellect to the position as the director of the joint staff. He's led at every level, guided his troops well, and I look forward to bringing him on board to the Indiana National Guard command team," said Lyles.
Mann also previously served as 152nd Cavalry Regiment commander, 76th IBCT executive officer and the 76th's assistant operations officer during deployment in Operation Iraqi Freedom. He is a Purdue graduate who has earned the Legion of Merit three times, Army Commendation Medal five times and the United Nations Medal, among others.
"I would like to thank General Lyles for the trust and confidence he has placed in me for selection and promotion to brigadier general. I look forward to the challenge and opportunity as the new director of the joint staff," said Mann.
Story Continues Below