Indiana farmers adopting cover crop usage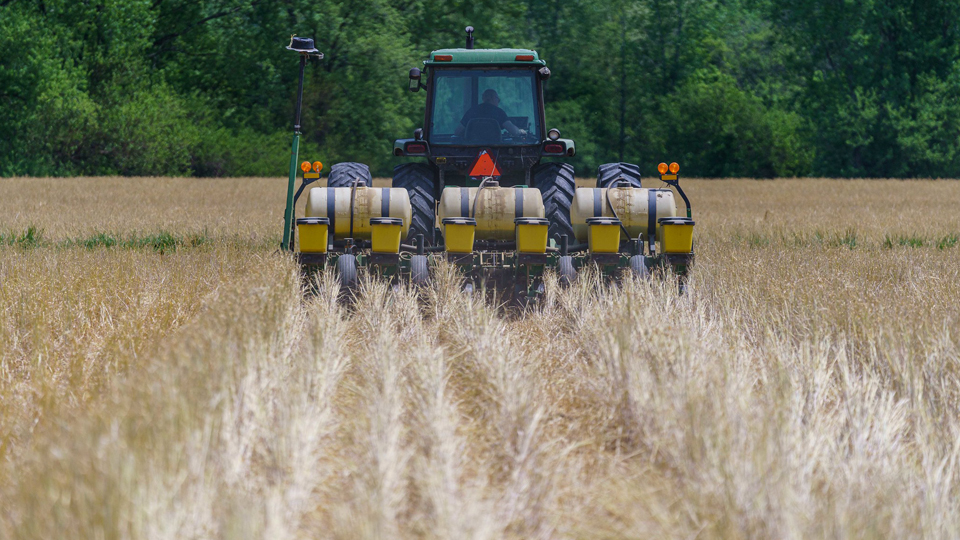 The results of a new survey show Indiana farmers planted cover crops and small grains on 1.5 million acres of farmland in late 2021, matching a record amount set in 2020. The Indiana State Department of Agriculture says the conservation survey also shows about 70% of farmed acres were not tilled.
Cover crops are typically planted in the fall after harvest and help protect the soil and keep roots in the ground throughout the winter, which improves soil health and helps filter water runoff.
"Indiana farmers continue to help lead the way through their dedication to conservation farming," said Jerry Raynor, state conservationist for USDA's Natural Resources Conservation Service in Indiana. "The work being done by farmers throughout the state to promote soil health through no-till farming and the planting of cover crops will have positive impacts for generations to come."
Farmers plant grain crops, like winter wheat or cereal rye, after they harvest corn and soybeans in the fall. The following spring, farmers plant those commodity crops into a standing crop.
"As recent surveys have proved, soil conservation remains an integral part of how Hoosier farmers care for their land and the work they do," said ISDA Director Bruce Kettler. "With this increasing trend of cover crop acres and soil health, future generations are in trustworthy hands."
The Indiana Conservation Partnership says as a result of the cover crops and other overwintering covers planted last year, it is estimated that 2.1 million tons of sediment was prevented from entering Indiana's waterways.
It also prevented about 5 million pounds of nitrogen from entering waterways.
Click here to learn more about the conservation survey results.
Story Continues Below