Indiana Farm Family Earns Top Honor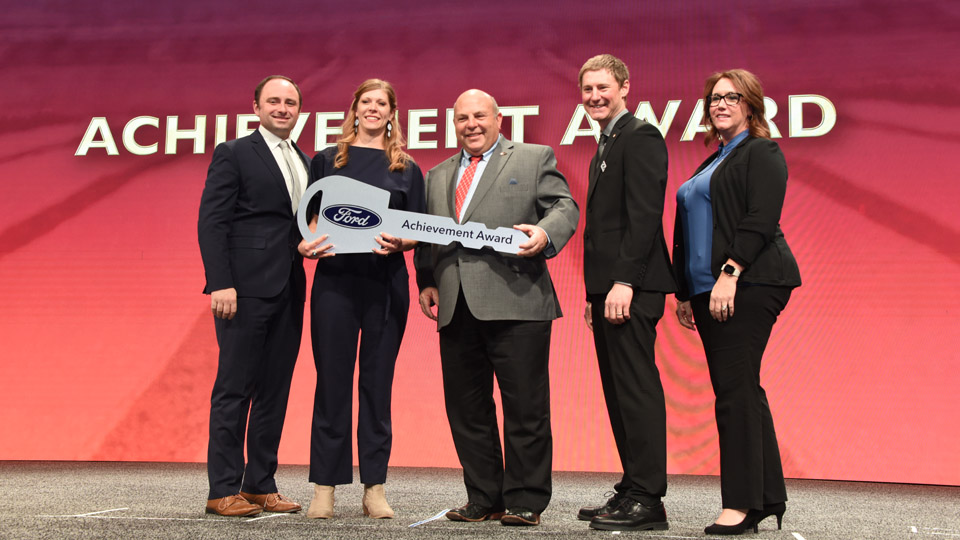 A fourth-generation farmer and his wife from LaPorte County were just named winners of the Young Farmers & Ranchers Achievement Award at the American Farm Bureau Federation's National Convention in Atlanta. Jake and Jill Smoker were recognized for their leadership abilities, volunteerism and what they have achieved with their farming operations. The award is one of the highest honors presented by the national agriculture organization.
"We're still processing the fact that we've been selected for all of this," said Jill Smoker in a news release.
The family won the competition at the state level during the Indiana Farm Bureau State Convention, which qualified them for the national event.
In an interview with Inside INdiana Business, Jake Smoker said their involvement has helped their advocacy for agriculture.
"Farm Bureau has given my family and my wife and us so many opportunities. It's given us a chance to develop our leadership. And we've had this love of agriculture and Farm Bureau just gave us that next steppingstone to continue that love of agriculture, that love of our community," said Jake Smoker.
The Smokers grow corn and soybeans and raise cattle on their farm in the town of Wanatah. While Jake runs the day-to-day operations, Jill helps when she can. She's also a teacher at Chesterton High School. Jake says his wife works off-farm to make sure they have health insurance. Health insurance is just one issue the Smokers deal with on a daily basis.
"Other issues that we talk about and affect our lives daily is rural broadband and internet connectivity, and the ongoing labor shortage. It's tough to find tough to find help, regardless of qualified or unqualified, I mean, just to find people. It's been a challenge," said Jake.
In a video prepared for the national competition, Jill said their involvement in the organization helps them have conversations about modern farming with people unfamiliar with agriculture.
"Sometimes when you talk with people that are outside of that community, they don't really quite connect with you," said Jill. "There's a lot going on, and it's great to be educated."
The last time candidates from Indiana won the Achievement Award was in 2008 when Dave and Kelly Ferguson from Jefferson County took home the title.
"Indiana Farm Bureau is so proud of what Jake and Jill Smoker have accomplished," said Randy Kron, INFB president. "Their dedication to Indiana agriculture and the hard work they've put into their application sets a great example for other young farmers in our state."
Story Continues Below