ImmunoTek opens another Indiana plasma center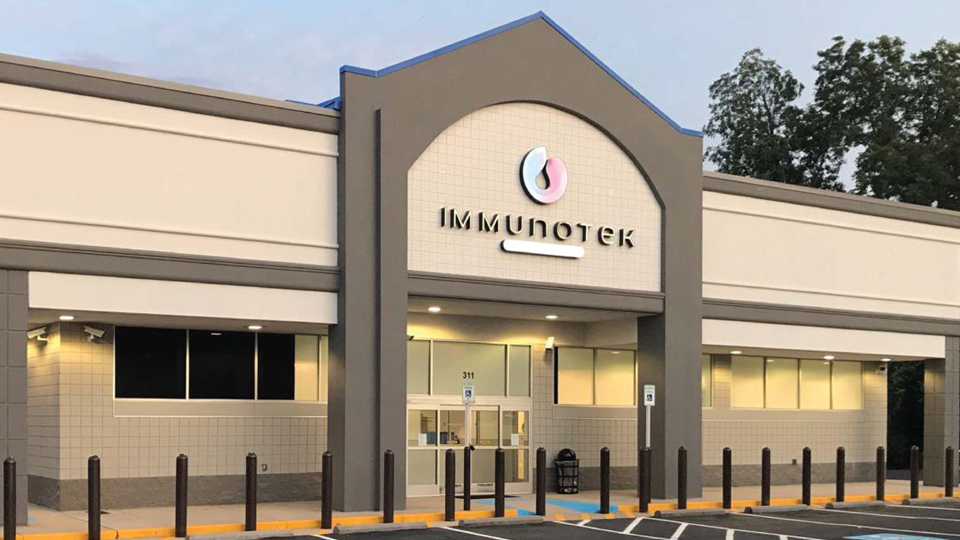 New Orleans-based ImmunoTek Bio Centers has opened its second Indiana plasma center. ImmunoTek says the new Indianapolis location, which marks its 72nd center in the U.S., will help meet worldwide demand for blood plasma.
ImmunoTek, which bills itself as the largest independent blood plasma donation center operator in the world, opened its Jeffersonville location last year.
"We anticipate the fully operational center will generate a $5 million economic benefit to Indianapolis," said Blair McKinney, chief operations officer of ImmunoTek. "Healthcare-oriented jobs are created when donation center opens, as well as construction jobs when the center itself is built. Our donors receive compensation for the time they spend donating, which often provides stimulus to local businesses."
Plasma is used to treat trauma, burn and shock patients, as well as people with severe liver disease or clotting deficiencies, according to the American National Red Cross. Plasma helps boost blood volume, which can prevent shock, and helps with blood clotting.
The U.S. is responsible for 70% of the global supply of plasma, according to Washington, D.C.-based Niskanen Center.
Patients are compensated for their time and plasma. Since 2013, the company says it has facilitated more than six million blood plasma collections.
Story Continues Below