IDEM Presents Environmental Awards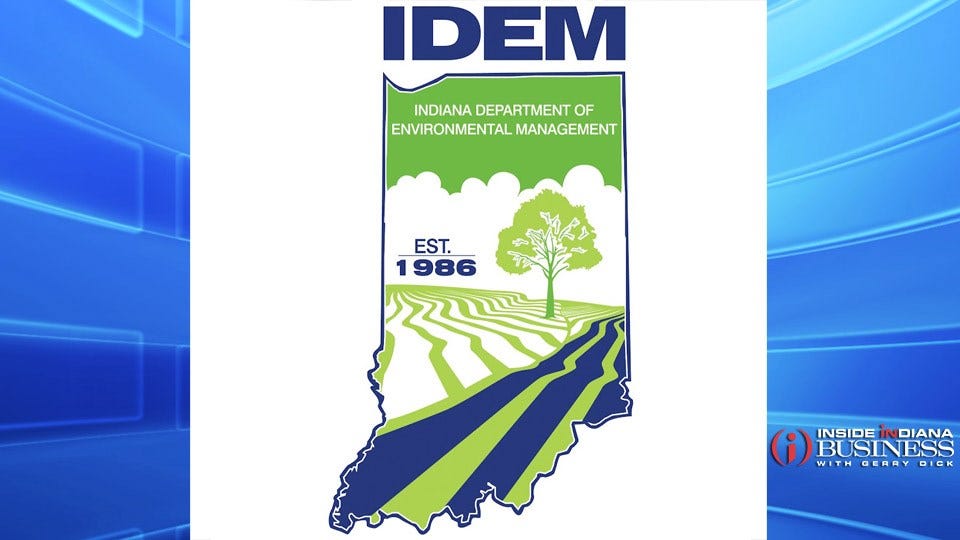 The Indiana Department of Environmental Management has presented the 2021 Governor's Awards for Environmental Excellence to eight organizations for steps they have to protect the environment. The awards represented seven categories, including energy efficiency initiatives, education programs, and pollution prevention.
The awards program is open to all Indiana facilities, state and local units of government, individuals, and technical assistance organizations that implement exemplary environmental projects with measurable results.
"We are excited to recognize our 2021 Governor's Award winners for their efforts in innovation, waste reduction, and improvements to Indiana's environment," said IDEM Commissioner Bruno Pigott. "These award winners are paving the way for other organizations to learn how to increase environmental protection efforts in the state."
The awards were presented during the 24th annual Pollution Prevention Conference and Tradeshow held last week in Indianapolis.
2021 categories and winners:
Energy Efficiency/Renewable Resources:
DePauw University won for its "Campus Energy Master Plan" which the school in Greencastle launched in 2017 and completed in 2020. It included converting campus lighting to LED and optimizing HVAC systems. Due to reduced energy expenditures, the energy plan is expected to save the university $780,000 per year.
Environmental Outreach/Education:
Environmental Resilience Institute at Indiana University Bloomington earned honors for its "Local Government Implementation Portfolio," which assists communities throughout the state to adapt and thrive amid environmental change.
Five Year Continuous Improvement:
Toyota Material Handling Inc. in Columbus was acknowledged for its "Carbon Dioxide (CO2) Reduction Projects." The company implemented seven environmentally beneficial projects that reduced emissions and improved operational efficiency. Toyota Material says it has reduced electricity consumption by 22% from 2018 baseline levels.
Greening the Government:
Fort Wayne City Utilities created a comprehensive city utilities energy plan, which included more energy efficient city vehicles and converting to energy efficient lighting. The city says it has been able to reduce its electricity bill by 30%.
Land Use/Conservation:
The LaGrange County Department of Parks and Recreation in Wolcottville was recognized for its "Duff Fen Restoration Project." The department acquired Duff Lake Fen to "hydrologically and vegetatively restore approximately 182 acres of the property, and the adjoining Pine Knob Park property, into a native grassland."
Pollution Prevention:
The Indiana Soybean Alliance was awarded for its development of soy-based concrete durability enhancer PoreShield. The treatment replaces more traditional concrete sealants, which the ISA says are more toxic than its protectant made from soybeans.
Recycle/Reuse:
Food Rescue US-Fort Wayne Chapter and the Allen County Department of Environmental Management were recognized for their food waste reduction program which diverts food waste from the landfill. Excess food is collected from various donor restaurants and grocery stores and provided for those in need.
Trinity Metals of Indianapolis received an award for its low-grade magnesium recycling method and system which is used in the scrapping
Story Continues Below