Huntington Arts and Entrepreneurial Center Gets Boost
The Fort Wayne-based AWS Foundation has awarded the Huntington Arts and Entrepreneurial Center a $180,000 grant for start-up and operational costs, as well as a $600,000, zero-percent interest loan.
The HAEC is a multi-purpose community arts and business start up center in downtown Huntington. Plans for the center began two years ago as part of a joint effort between Pathfinder Services and the LaFontaine Arts Council.
Pathfinder says the center will serve people of all ages and abilities as they pursue their interests in different types of art, culinary skills, business, and entrepreneurial ventures.
"I think a lot of people forget that artists are entrepreneurs," said Danielle Tips, president and chief executive officer of Pathfinder Services. "They're their own business owners and so they're making their art, selling their art, marketing their art and creating their own business within that."
The AWS Foundation says the five-year loan is intended to ensure the HAEC maintains full operational capacity as it builds momentum and begins to earn money.
"Providing inclusive opportunities to showcase artistic talents and creative works that transcend varying abilities benefits all of us. We understand the value of expression and how it contributes to a community's wide-range social and economic goals," AWS Foundation CEO Patti Hays said in a news release.
Tips says one of the partners, Huntington University, will offer business and entrepreneurial classes to the artists.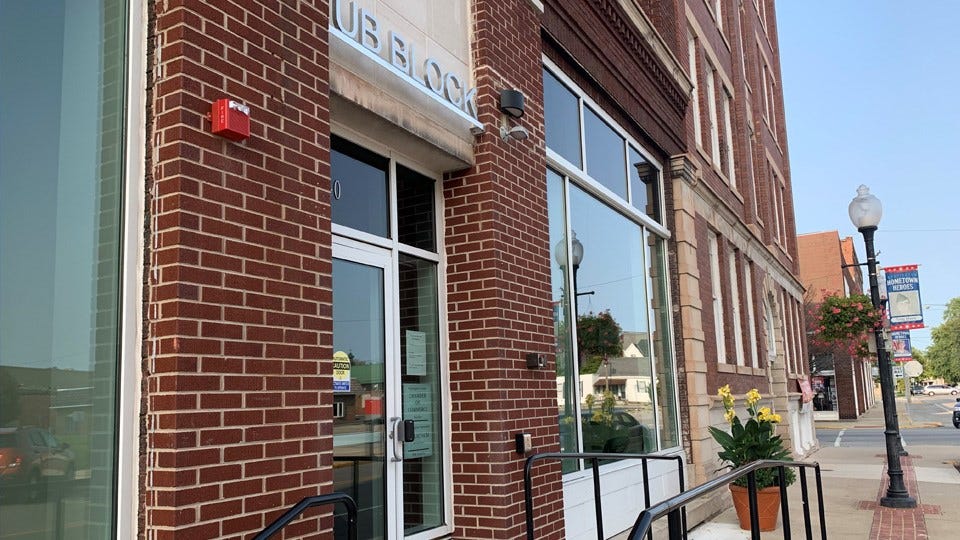 The HAEC will be located in the historic UB Block buildings in downtown Huntington, which the organization says is undergoing a revitalization.
"We've seen several other buildings with new facades, and much more interest in new businesses opening downtown," said Nicole Hahn, Pathfinder Services communication and volunteer coordinator. "And it's really becoming the place to be now. And we're so excited to be a part of that and the whole revitalization of downtown Huntington."
The HAEC is not only for artists but also for artist-wannabes who want to use this space to learn new skills and crafts. Hahn says HAEC will have teachers, workshops, and an artist-in-residence.
"So, you're not just going in there and wondering what to do. You'll have people who can help you and work with you on learning something new," said Hahn.
Pathfinder hopes to have the buildout of its HAEC workspace by the end of 2020, with a programming launch in early 2021.
Story Continues Below
In an interview with Inside INdiana Business, Pathfinder Services CEO Danielle Tips said the arts is vital to the soul of a commuity.