Huber 'excited' for new leadership role at IU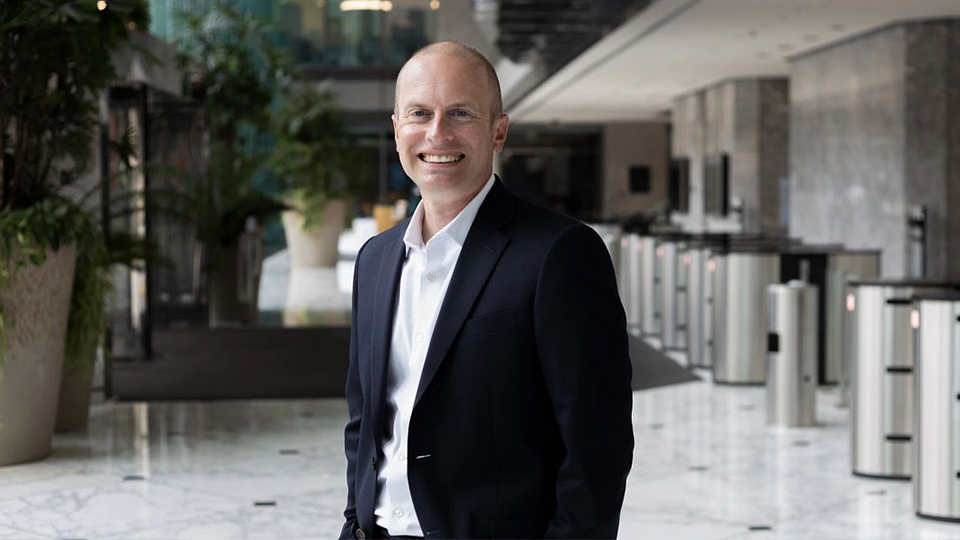 The outgoing chief executive officer of the Indy Chamber wasn't looking for a new job, but says the vision laid out by Indiana University President Pamela Whitten was very attractive to him. On Thursday, Michael Huber was named vice president for university relations at IU, a role he will begin next month.
"Through conversations with [Whitten] and with others, I started to see a way in which my skills and experiences in the last 20 years can really help Indiana University and I'm really, really excited."
Part of his responsibilities will be overseeing IU's economic engagement throughout the state, and Huber tells Inside INdiana Business a focus on talent will be key for the university.
"There was a time, you know, 30 or 40 years ago, where economic development was really about growing the tax base, and there was a time a few decades ago where the focus was really on incentives and getting companies to move from other states," said Huber. "Now, it's all about talent. And an institution like Indiana University has got unique assets you don't find anywhere else in the state."
Huber specifically cited the recently-announced IU 2030 framework to develop strategic plans for all IU campuses, and one particular focus caught his eye.
"The one that really got me is Indiana University as an engine to improve the lives and the economic vitality of people of Indiana and, you know, this idea of the university as a collaborator, an accelerator. And it takes the public sector and the private sector and academia all working together to do that. I think I can come in…and try to apply some creativity to those cross sector-type partnerships."
Huber says he will split his time between Indianapolis and Bloomington, as well as IU's other regional campuses, in his new role.
Last month, IU and Purdue University announced a plan to rebrand the IUPUI campus as IU Indianapolis by the fall of 2024. Huber says he will be joining the team that is spearheading that effort.
"There are already established task forces with great faculty members, administrators, community leaders, but as the person working for President Witten who's responsible for government affairs and economic development of Indiana University, I will collaborate with those task forces I will be kind of a connective tissue to state and local and business leaders," he said. "And I also like to get in and be creative and move fast. So I hope to also be kind of an accelerator function."
Huber has led the Indy Chamber for the last nine years and says the organization's board and members have been very encouraging as he heads toward his new job, though he does admit some sadness.
"While I can't wait to join President Witten in the team and get going, it will be difficult walking out the door. But these are people that I know I'll be staying in touch with. And these will be people that I'll still be in an economic development role across the state. I'm sure that there'll be more collaborations with my current colleagues down the road."
The chamber has named Moira Carlstedt interim CEO until a permanent successor for Huber is found. Carlstedt is the former longtime president and CEO of the Indianapolis Neighborhood Housing Partnership.
Huber says Carlstedt, who he describes as a personal mentor, is a perfect choice to lead the chamber while the search is conducted.
"She's been on the board of directors for the end chamber for several years. She's been a collaborator on different economic development initiatives. So she is someone who is known to the board and known to the staff and can walk in with almost zero learning curve."
Huber is set to begin his new role at IU on Oct. 17.
Story Continues Below