How Hoosier businesses can help maternal SUD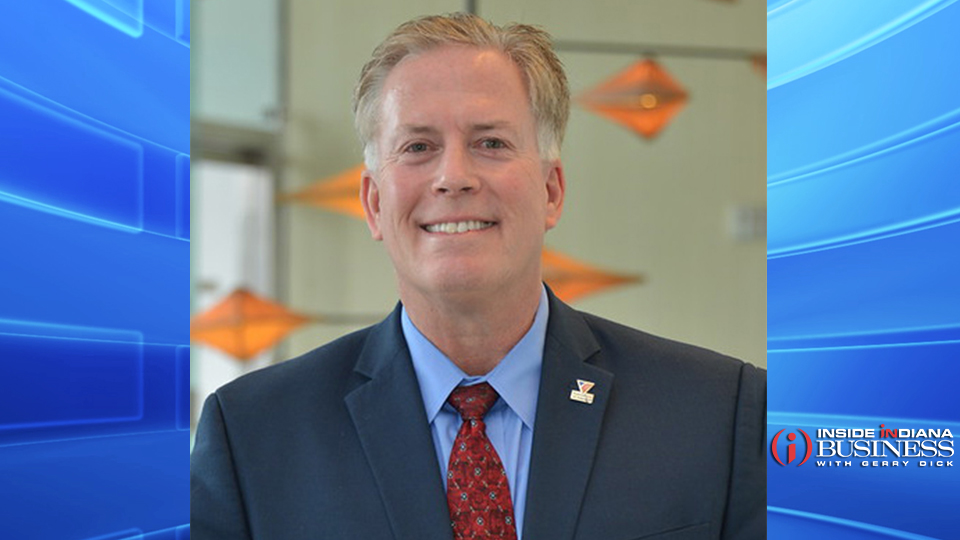 Substance use disorder impacts every sector of our state, including business. We hear about the challenges people face, yet among business leaders many aren't sure what we can do to help.
In September, the Maternal Mortality Annual Report was released showing a 40% increase in maternal deaths from 2019 to 2020 citing SUD as the top reason. Also in September, our team convened a panel of key Indiana state leaders to discuss this topic. Here's what we know and how you can help.
In September 2022, the Indiana Department of Health released Maternal Mortality Review Committee annual report. This is the third report of its kind, researched and written at the direction of the state legislature.
The report from the Maternal Mortality Review Committee (a cross-section of experts) brings the facts to the forefront. They are facts all of us should know to gain a sense of awareness about what's happening in our state. This issue impacts people we know, including our employees and co-workers.
Information from the Indiana Department of Health shows in 2020, 92 women died during pregnancy or up to a year after giving birth. This is a 40% increase over the prior year. The 2022 report outlines not only the statistics and facts, but also the reasons behind the issue. Substance use disorder is the top reason behind these deaths.
How can Indiana's cities, towns and business community come together to find solutions?
First, it's important to understand the statewide landscape. Typically, women have more interaction with a doctor and access to healthcare services during pregnancy. But 34 Indiana counties lack a hospital with inpatient delivery services impacting over 600 pregnant women. The report determined 79% of the pregnancy-associated deaths in 2020 were preventable.
Educating our communities about substance use disorder is key to making a change and saving lives. We need to eliminate the stigma so those who are impacted feel comfortable asking for help and can seek treatment very early in pregnancy. Our September panel conversation specifically addressed maternal mortality and substance abuse disorder.
Indiana Supreme Court Chief Justice Loretta Rush was one of the panelists. During the discussion about maternal SUD and its impact on families, she outlined the changes made in Indiana family courts and among judges throughout the state in recent years.
Chief Justice Rush says courts started at ground zero in 2016. The opioid epidemic was at its peak and law enforcement had a zero-tolerance policy. Data reflects the impact with nearly 29,000 children declared as a Child in Need of Services by the courts in Indiana. Many were removed from their homes due to opioid use. Women were being incarcerated on drug charges with an abstinence-only approach to drug use and addiction. When they were released, many women went back to using and sadly some overdosed. Rush took a different approach designed to treat the individual and now judges are trained in the science of addiction and treatment through the Indiana Office of Court Services. How can business sectors take this best practice and modify it for their industry?
There are many barriers people recovering from SUD face including social determinants of health such as transportation, access to housing, childcare and jobs. As we all work to reduce the stigma of SUD in the state, how can business leaders and owners get involved, support recovery, and help people overcome these barriers?
Understand the impact in your community: Reporters across the state have written articles and shared information about SUD and its impact. Read those articles and reports associated with them. Attend community forums, such as the event we hosted, and ask questions. Be curious and seek to understand the challenges these women face to overcome their addiction to reduce the stigma.
Educate and support your staff: During the pandemic, opioid use and SUD rates increased. There was a 41% increase in drug overdoses from 2019 to 2020. The subject of mental health is becoming more mainstream, which is potentially helping to destigmatize the topic. SUD is a brain disorder classified as a mental health disorder. Recovery is possible. Let's continue the conversation and support the people who work for and with us. There are many services and programs available in the state, yet one of the biggest challenges is how to connect the people in need to them. Be sure your human resources and insurance providers are well connected and know the resources.
Give support via time, treasure, or talent: Organizations, such as Volunteers of America, are working to bridge the gap for women with SUD and their children. Over the last several years we've received grants and donations to open recovery centers and transitional housing for women with SUD. We will be one of the first in the state to provide transitional recovery housing for moms to stay with their children during recovery. Our programs, along with many others, need continued funding, donations, and talent.
Consider providing employment options: Finding a good job is a barrier to recovery. Businesses continue to say they need staff. People in recovery want to work. Would you consider giving them a chance?
State leaders have recognized maternal mortality rates and associated SUD. They are working to tackle the challenges head on, but we all have an uphill battle ahead of us as evidenced by data released in September. If we convene and work together, the ultimate reward will be the impact we make to a mom, her child and the family. Seeing a mom overcome addiction and become a great parent is powerful to watch. Giving a person a hand up with the support they need to overcome addiction is the ultimate community service a business can offer.
John R. von Arx III is the president and CEO of Volunteers of America Ohio & Indiana. The non-profit organization is dedicated to helping people achieve well-being by offering hope, restoring dignity, and transforming lives, to ensure communities thrive.
Story Continues Below