Hoosier Unemployment Rate Improves
Indiana's unemployment rate dropped to 12.3% for May, down from April's adjusted figure of 17.5%. The U.S. Bureau of Labor Statistics says Indiana had the third-largest unemployment rate decrease in the U.S.
In May 2019, Indiana's unemployment rate was 3.3%
The Indiana Department of Workforce Development data shows Indiana's labor force had a net increase of 110,780 over the previous month.
DWD says the monthly increase is primarily due to gains in the Leisure and Hospitality, Manufacturing and the Private Education and Health Services sectors.
DWD says Indiana's unemployment rate is lower than the national rate of 13.3%. The BLS says 38 states and the District of Columbia all had lower unemployment rates in May.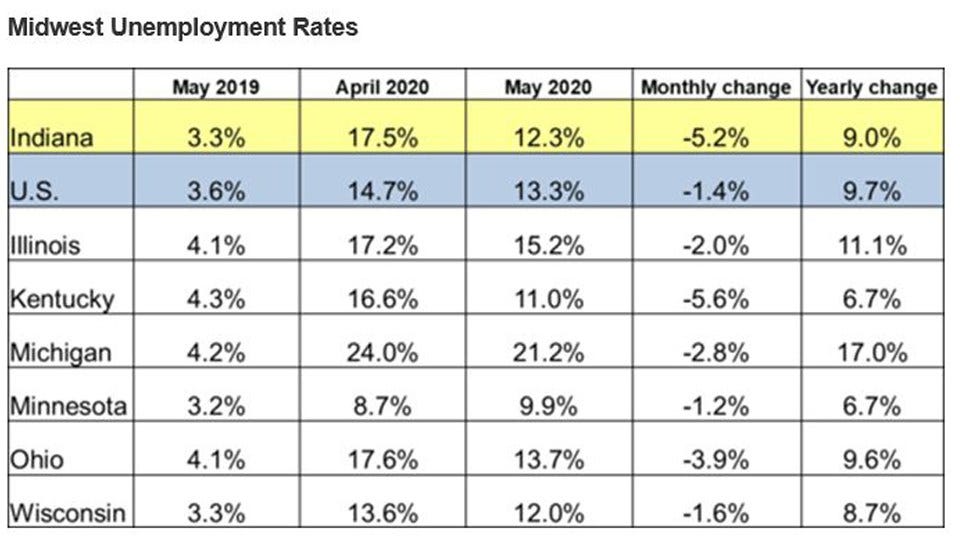 Story Continues Below