Hoosier agriculture leaders honored at state fair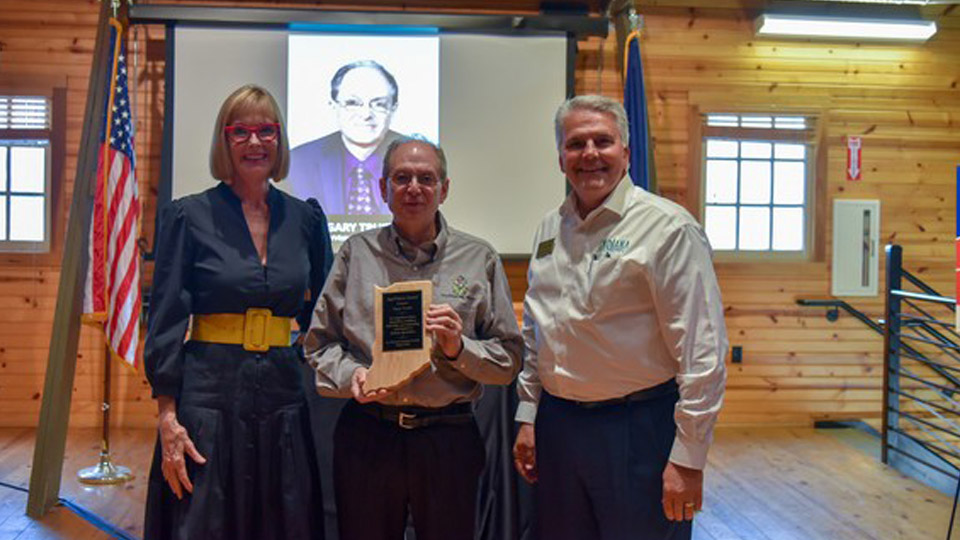 A veteran Hoosier broadcaster and the dean of agriculture at Purdue University have been awarded what is considered the state's highest agricultural honor, the AgriVision Award. Hoosier Ag Today's Gary Truitt and Purdue's Karen Plaut received the award during the Indiana State Fair.
Now in its 16th year, the award is presented to individuals who have made significant contributions to the agriculture industry and their communities.
The awards were presented by Lieutenant Governor Suzanne Crouch and Indiana State Department of Agriculture Director Bruce Kettler.
"They are taking technology and community involvement to the next level through their careers and many projects," said Crouch. "These individuals are serving the State of Indiana to better the lives of future generations to come."
Truitt moved to Indiana in 1985 and began a broadcast report serving Indiana's farmers. The Hoosier Ag Today report is carried by 70 radio stations statewide.
In 2018, he partnered with Farm World Newspaper to purchase the struggling Indiana/Illinois Farm and Outdoor Power Equipment Show. It was renamed and relocated from the Indiana State Fairgrounds to the Grand Park Event Center in Westfield.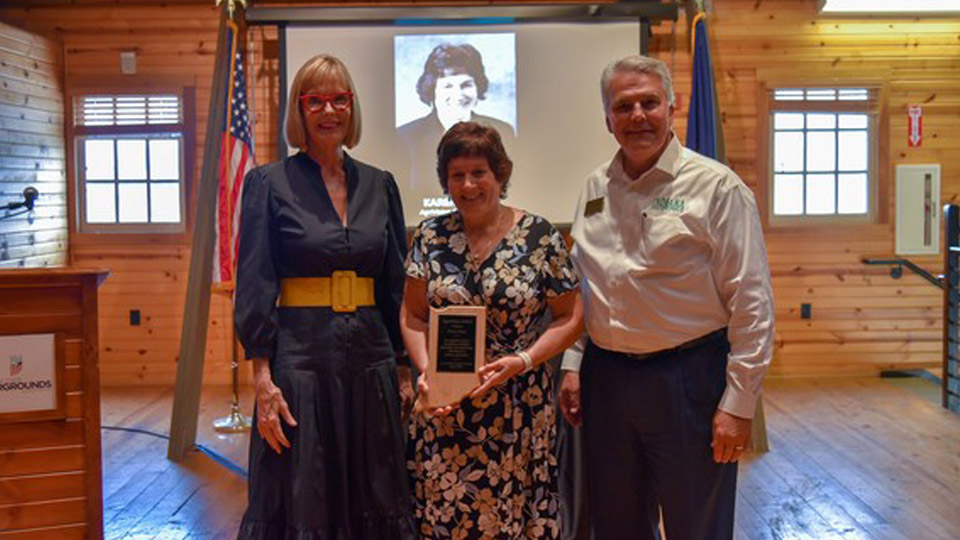 Plaut came to Purdue in 2010 as Associate Dean and Director of Agricultural Research Programs and was promoted to Senior Associate Dean for Research and Faculty Affairs in 2013. In May 2018, she was named Dean of Agriculture.
The ag college has nearly 300 faculty members and more than 3,500 undergraduate and graduate students.
According to the Indiana State Department of Agriculture, the college is ranked #8 globally and #4 nationally among colleges of agriculture and forestry.
"Both ventures run by Gary Truitt and Dr. Plaut are pillars within the Hoosier agriculture industry," said ISDA Director Bruce Kettler. "Their passion is seen well beyond their operations and does not go unnoticed in their community. It is an honor to be awarding these outstanding individuals and recognizing their services to the citizens of Indiana."
Click here to learn more about the AgriVision award.
Story Continues Below