Holiday World launches employee housing project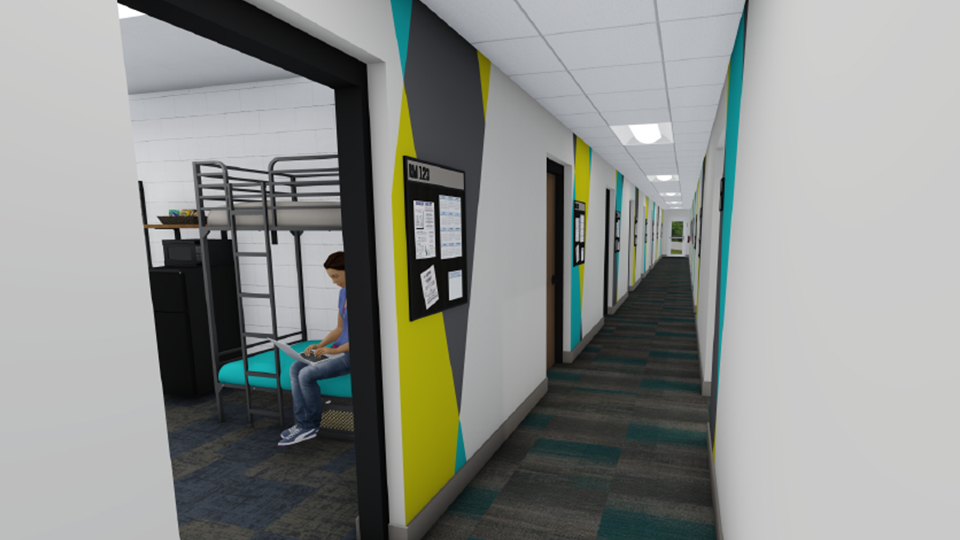 Construction is underway at Holiday World & Splashin' Safari on a three-story building that will be used to house seasonal employees. The $6.7 million Compass Commons will feature dormitory-style housing with the goal of attracting more employees from across the U.S. as well as international workers. "Previously, we haven't had anywhere where we can house them, so we're very excited to be bringing in a whole new, very enthusiastic workforce," said Leah Koch-Blumhardt, fourth-generation owner and director of communications at Holiday World.
In an interview with Inside INdiana Business, Koch-Blumhardt said the project is the result of demand from potential employees.
"We've through the years had plenty of college kids, plenty of people interested. Holiday World is a very desirable employer for a lot of people who want to get their foot in the door for the theme park industry," she said. "We've heard from a lot of them and they keep asking us, 'Can we come out and work?' and we say, 'Absolutely, [but] you need to find your own place to live.'"
The theme park has also had success bringing in international workers through the Bridge USA visa program, Koch-Blumhardt said, and she hopes to expand that effort with the new facility.
Holiday World says Compass Commons will provide housing for up to 136 employees in its first year. The building will feature communal rooms, communal restrooms with private shower pods, kitchen and laundry facilities.
In addition to shoring up staffing for the theme parks, Koch-Blumhardt says the project will also allow for the development of more college internship programs.
"There are plenty of young people who want to get into this industry, and right now, we kind of struggle; we can only develop local people, which we're happy to do. But there are so many more people that we're hoping we can build internships for and really build a very well educated seasonal workforce that's very passionate about this industry."
To qualify to live in Compass Commons, employees must be at least 18 years old and live at least 50 miles away from the theme parks. Holiday World says ideal candidates include students enrolled in college who are pursuing specific internships, or international students traveling to the U.S. through the Bridge program.
Applications for the facility will open in January.
Koch-Blumhardt says the facility could also be a boon for the town of Santa Claus.
"Right now, of course, this program is only open to Holiday World & Splashin' Safari employees, but we see a world where potentially we could have other business partners. We could see a world where this could expand, and absolutely we want to be using this to find more people who are enthusiastic and ready to develop in this industry and continue to develop that passion and build experience."
Construction on Compass Commons began earlier this summer and is expected to be ready to welcome employees in May 2023.
You can learn more about the project by clicking here.
Story Continues Below