High Alpha Leads Funding Round for Chicago Tech Firm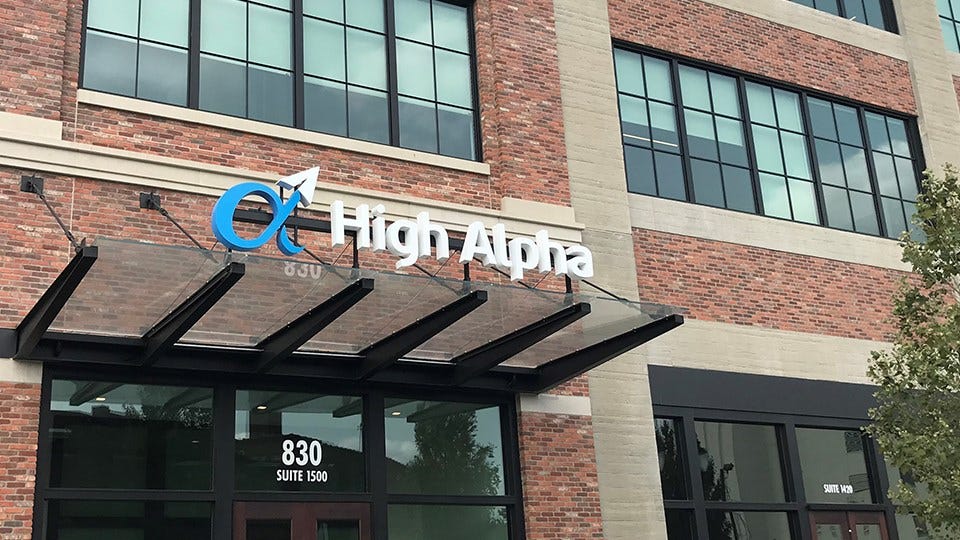 Indianapolis-based High Alpha is the lead investor in a $10 million seed round of funding for Chicago-based software company Logik.io. The company says it will use the funding to fuel product development and go-to-market efforts in 2022.
Logik.io has developed a configurator platform designed to help B2B companies streamline complex sales processes and enable e-commerce selling. The company was co-founded by Chief Executive Officer Christopher Shutts and Executive Chairman Godard Abel.
"Chris, Godard, and team have built multiple companies that have transformed this market. We couldn't be more excited to partner with them on what we see as yet another game-changing product, and one of their most promising ventures yet," Scott Dorsey, managing partner at High Alpha.
The exact amount of High Alpha's investment was not disclosed. The funding round included participation from Salesforce Ventures and other private investors.
The announcement of the funding comes just over a week after High Alpha Innovation Partners, a spinoff of High Alpha, announced a partnership with Koch Industries to invest in Kansas-based construction startup PLOT.
The startup has developed a communications platform for the construction industry. The company was launched through High Alpha Innovation's sprint process and is now looking to add software engineering jobs.
"By employing this venture studio approach, both Koch and our team at High Alpha Innovation were able to bring PLOT to market quickly. We are thrilled with the collaboration and look forward to supporting the PLOT team together as they scale," said High Alpha Innovation CEO Elliott Parker.
High Alpha Innovation spun off of High Alpha in May 2020 with the goal of helping corporations and universities use the venture studio model to create and invest in new startups.
Story Continues Below