Hammond 'Banks' on Iconic Property's Future Success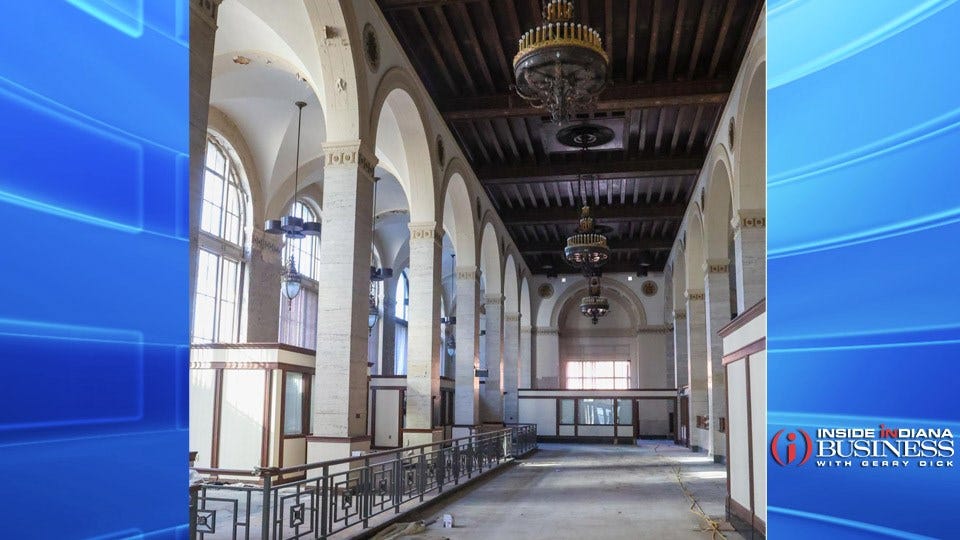 The vacant Bank Calumet building, an iconic landmark in downtown Hammond, is a step closer to getting new life as a mixed-use development. The city and the Hammond Redevelopment Commission have approved an agreement with NWI Hohman LLC for the project.
The city says the developer will invest $24 million to develop 100 market rate apartments and 10,000-square-feet of ground floor commercial space.
"NWI Hohman LLC understands its importance and has taken on the responsibility to reimagine it for some fantastic new apartments and a cool commercial space in the lobby," said Hammond Mayor Thomas McDermott, Jr. "This new project is aligned with our downtown vision; hundreds of new residents, and the amenities to support them, will breathe new life into our core."
The former Bank Calumet closed about seven years ago, after having been acquired by Chicago-based First Midwest Bank in 2006. The Times of Northwest Indiana reports it has been vacant ever since.
The developer says it wants to convert the nine-story, 112-foot-tall structure into a showcase for the city.
"The rehabilitation of Bank Calumet will bring new life to this iconic building which stood vacant for many years," sais Anastacia Fratto, principal of NWI Development Group. "We are excited to work with Mayor McDermott, the Redevelopment Commission, and the city team on this cornerstone project in downtown Hammond."
Story Continues Below