Grote Industries outlines ownership transition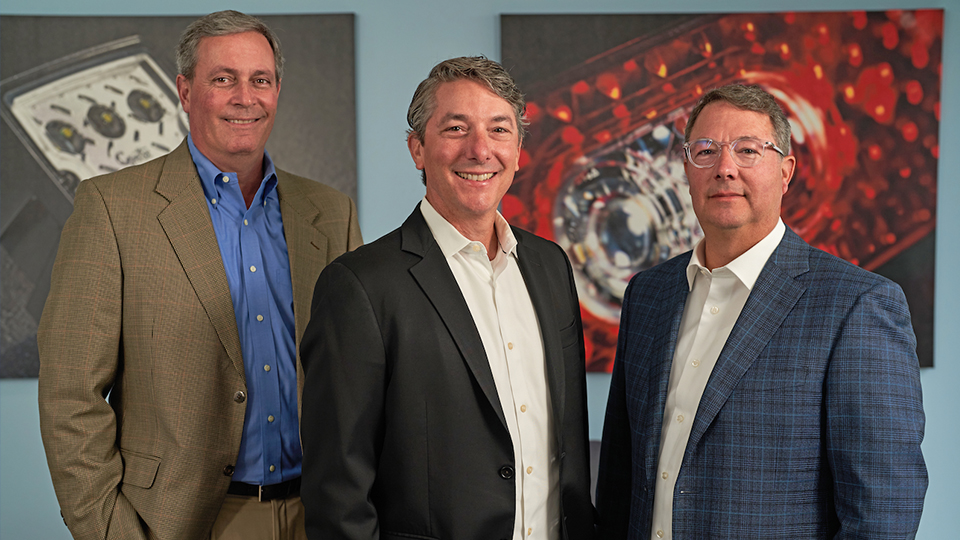 Madison-based Grote Industries Inc. this week announced changes to its ownership and management team. The company, which makes lighting products for the automotive industry, says fourth-generation family members Dominic, John and Mike Grote have acquired 100% ownership of the company.
As part of the transition, the company says Dominic will remain CEO and president, while Mike Grote will continue as general manager. John Grote has been appointed chief operating officer.
"As we talk about the transition in the business and being a fourth-generation family business, the statistics aren't typically in the favor of businesses going from generation to generation, but we've taken many steps over the last couple of generations to do the right things for the business to make sure we're able to continue as a family business, offering our employees, customers and communities continued continuity," Dominic Grote said in a written statement.
In his new role as COO, John Grote will lead the company's global business operations in North America, Europe and Asia. He has held multiple roles with the company, most recently serving as global vice president of sales and marketing.
The company says past CEO Bill Grote will remain chairman of the board.
Grote Industries was founded in 1901 by William Grote. According to the company's website, Grote developed the first fully automatic plastic-injection molding machine in 1929, as well as the first all non-metallic lamp in 1965.
In addition to the ownership and leadership transition, Grote says it is making plans to expand its scope by investing in new innovations and technology, though few details were made available.
"We are investing for the future. We see an ever-expanding opportunity globally in areas such as telematics, electric vehicles, and autonomous driving where our key capabilities and technologies can be leveraged and pay off for our customers," said Mike Grote. "This is an exciting time for Grote Industries."
Story Continues Below