GittaSitta Lands Elevate Ventures Investment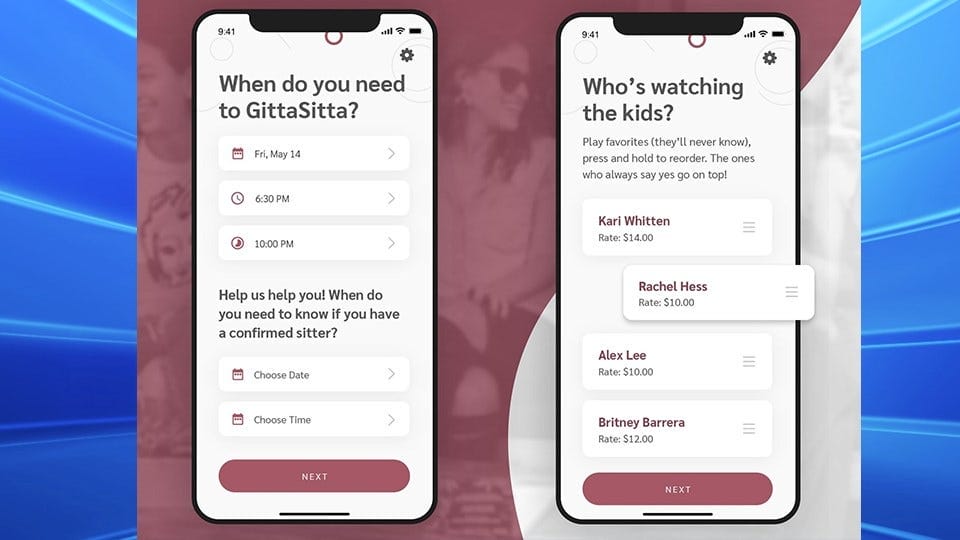 A Granger-based startup has received a $20,000 investment from Indianapolis-based Elevate Ventures. Gitta LLC, which has developed the GittaSitta app to streamline the process for users to find a babysitter, says it will use the funding for product development and advertising.
GittaSitta was founded in 2019 by Mandy Kinnucan and Anna Johnson, and developed in partnership with a team from the IDEA Center at the University of Notre Dame. The company recently launched the platform, which allows parents to add sitters from their contact list and send a text message to the sitters in order of preference, who then have a deadline to respond to the request.
"Elevate Ventures has been a tremendous source of support as we launch GittaSitta," Kinnucan said in a news release. "The Community Ideation Fund will provide a solid foundation as we roll out the 1.0 version of GittaSitta and begin our advertising campaign. We know when moms and dads hear about how much easier it can be to line up the sitters they love, GittaSitta is going to be the first thing busy parents turn to when they want some kid-free time!"
The funding comes from Elevate's Community Ideation Fund, which the organization says is made possible through its partnership with Startup South Bend-Elkhart.
Story Continues Below