G2 Rowing Breaks Ground on Boat Storage Facility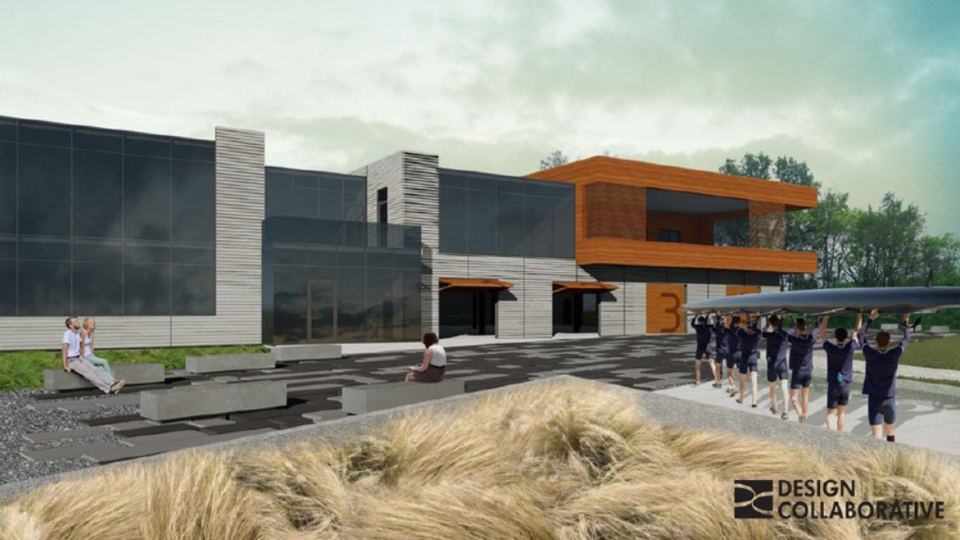 Fort Wayne Parks and Recreation is partnering with G2 Rowing Association to build a boat storage facility at Shoaff Park. The department says construction on the facility is now underway, and the project is expected to be complete in April.
G2 Rowing Board President Dan Wire says the $60,000 facility will employ up to five part-time coaches and office employees.
"This boat facility will allow rowers to spend more time on the water and will enhance our sponsored regattas at this location in the spring and fall." said Wire. "We are deeply grateful to the Fort Wayne Parks and Recreation Department for the support of rowing as a sport on our rivers and G2 Rowing as an organization."
The department says the facility, located near the park's boat launch, will serve as a centralized site to store and launch boats for practice and competition as well as support rowing opportunities for people of all abilities.
"Partnerships with organizations like G2 Rowing Association enhance our parks and provide healthy connections to people and to our parks and rivers," said Fort Wayne Parks and Recreation Director Steve McDaniel. "We're excited to see the outcomes of this partnership."
G2 Rowing plans to use the building to grow its community outreach to include activities such as adaptive rowing, middle school summer camps, and learn-to-row opportunities.
Story Continues Below