Foundation awards environmental grants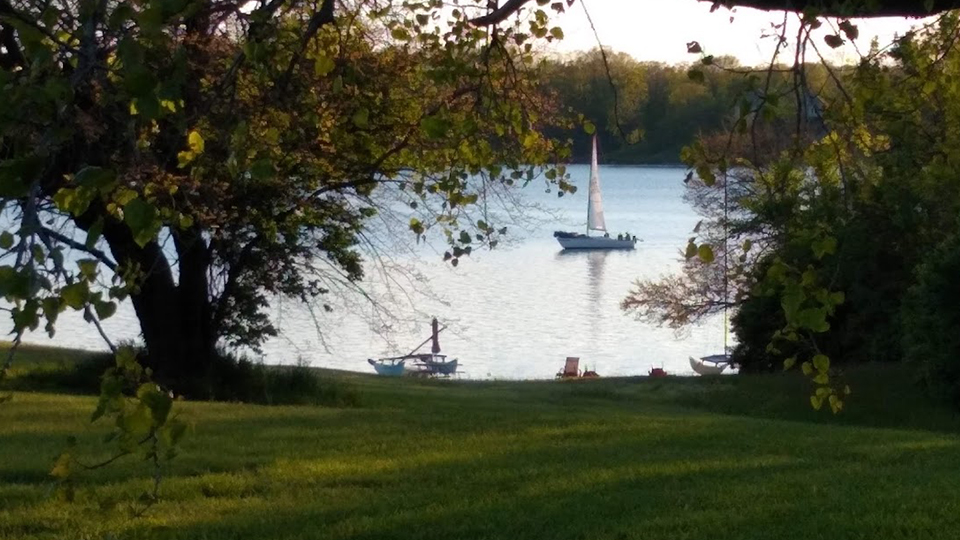 The philanthropic arm of Duke Energy (NYSE: DUK) has awarded more than $250,000 in grants to 20 Indiana organizations for environmental projects throughout the state. The Duke Energy Foundation says the funding supports initiatives to enhance parks, protect habitats and support clean water.
"We're pleased to partner with local nonprofits and organizations across our service territory to enhance the quality of life of our customers and communities," said Stan Pinegar, president of Duke Energy Indiana. "From planting trees to creating community gardens and nature trails, we hope to make a positive impact through meaningful and sustainable projects that make Indiana a desirable and vibrant place to live."
Over the last five years, the Duke Energy Foundation has awarded more than 70 grants totaling nearly $1 million to organizations across Indiana for projects that support environmental stewardship.
Here are this year's recipients:
Alquina Blue Arrows Park (Fayette County) $10,000 for planting of trees and native pollinators, installing new fencing and providing educational opportunities.
CanopyBloomington (Monroe County) $15,000 for tree planting in economically disadvantaged areas that lack tree canopy cover.
City of Rushville (Rush County) $15,000 for tree planting to commemorate the city's bicentennial by planting 200 trees.
City of Seymour (Jackson County) 10,000 for tree planting near Freeman Field Recreational Complex. The trees will act as a natural wind barrier, while also providing shade and helping with drainage on the 67-acre sports facility.
Decatur County Community Foundation (Decatur County) $15,000 for new playground, improvements to memorial walking trail
Franklin County Community Foundation (Franklin County) $10,000 for expansion, maintenance of community gardens
Healthy Communities of Henry County (Henry County) $10,000 for phrase three of construction on the Wilbur Wright Trail development.
Keep Noblesville Beautiful (Hamilton County) $10,000 for pollinator garden and sculpture in a roundabout at 191st Street and Little Chicago Road in Noblesville.
Lake Monroe Water Fund (Monroe County) $15,000 for healthy woodlands and clean drinking water with the installation of natural barriers to remediate soil erosion.
Louisville Grows (Clark County) $15,000 for tree planting in Jeffersonville and Clarksville to help increase the tree canopy in low-income neighborhoods near I-65.
Manchester University (Wabash County) $10,000 to establish garden spaces on campus as part of a campuswide conservation management strategy.
Parks Foundation of Hendricks County (Hendricks County) $5,000 for Williams Park ecological enhancement in Brownsburg, including removal of turf in a median to add flower beds to attract pollinators.
Pennsy Trails (Hancock County) $13,561 to increase parking at Eagle Station which will allow visitors to easily access a recently constructed outdoor classroom.
Ripley County Community Foundation (Ripley County) $25,000 for tree planting, installation of water bottle filling stations and trash/recycling receptacles near trailheads.
The Nature Conservancy (Jefferson, Putnam and Owen counties) $10,000 for reforestation efforts at Pennywort Cliffs Nature Preserve in Jefferson County, Big Walnut Nature Preserve in Putnam County and Green's Bluff Nature Preserve in Owen County.
Tree Lafayette (Tippecanoe County) $15,000 for tree planting in Lafayette.
Vigo County 4-H Council (Vigo County) $8,000 for tree planting at Vigo County Fairgrounds.
Vigo County Parks and Recreation Department (Vigo County) $15,000 for osprey and eagle nesting platforms at the top of two retired electric transmission towers at the Wabashiki Fish & Wildlife Area in West Terre Haute.
Westfield-Washington Education Development Foundation (Hamilton County) $15,000 for Shamrock Outdoor Learning Lab, a green space that provides experiential learning for local schools.
Zionsville Parks Foundation (Boone County) $14,970 to convert 3.5 acres of grass at Zionsville Golf Course into native plantings.
Story Continues Below