Fishers breaks ground on $8.8 million development near Nickel Plate Trail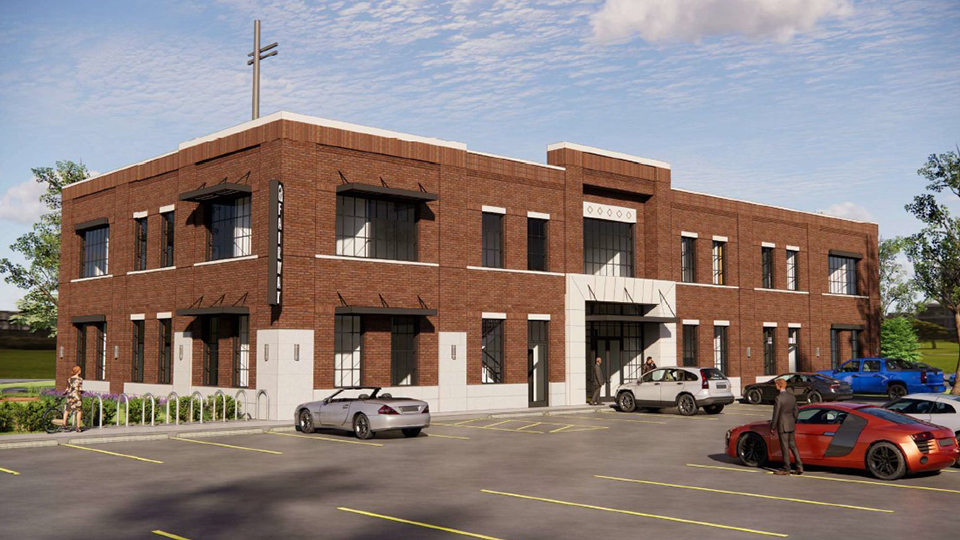 Construction is set to begin next to the Nickel Plate Trail in Fishers on a two-story office building and plaza that will house the new regional headquarters for Madison, Wisconsin-based Fairway Independent Mortgage Corp.
The company, city and Fishers-based Rebar Development held a groundbreaking ceremony on Wednesday for the building that will be constructed at the entrance of Fishers Technology Park, as part of an $8.8 million development project called Techway.
The area is just west of Interstate 69 and north of 116th Street.
The Techway project also includes the rehabilitation of an existing single-story office building at 8937 Technology Drive that is currently home to the Fishers Health Department Clinic, along with additional parking and a trailhead plaza.
Fairway will move its Fishers branch and two other central Indiana branches to the new two-story building, while Rebar will occupy the 8,000-square-foot single-story building. Fairway said the new regional headquarters will support business services at 19 other branch locations in Indiana and Louisville.
"We are excited to have an office in such a vibrant, growing community," Austin Larr, Fairway's Senior Vice President Area Manager, said in written remarks. "Fishers has done such a great job with the downtown district, and we look forward to being a part of it."
The plaza will include bicycle racks, benches, a water fountain, parking for Nickel Plate Trail users and a public art installation.
The trailhead sculpture will be a $50,000 piece called Synapse, which will be created by Indianapolis-based artists Luke Crawley and Quincy Owens. The sculpture will be installed when the trailhead construction is complete.
Fishers officials expect the Techway project to be complete in June 2023. Fairway plans to move into the building later next summer.
Fairway, founded in 1996, has more than 600 branches nationwide and nearly 11,000 employees.
Story Continues Below