First Internet Bank invests in Plainfield mixed-use project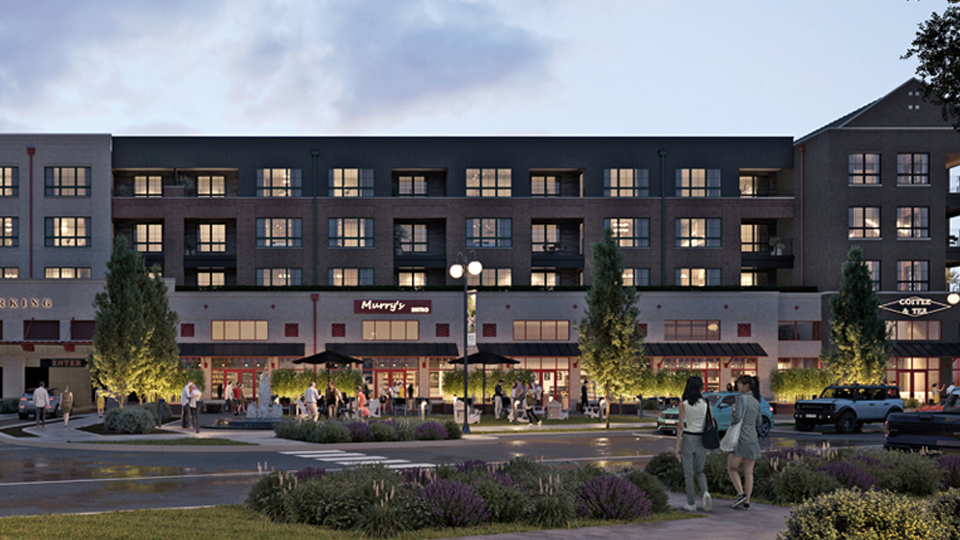 Fishers-based First Internet Bank is investing $59 million to support construction of Hobbs Station, a $300 million mixed-use community in Plainfield. The phased project will include residential and retail space, as well as logistics and build-to-suit office space.
The project was first announced in February. The first phase will feature construction of about 250 residential units and 30,000 square feet of retail space.
At full build-out, the development is expected to feature 240 single-family homes, 650 multifamily units, 120 seniors housing residences, 70,000 square feet of retail and restaurant space, 540,000 square feet of logistics space and 200,000 square feet of build-to-suit office space.
"We want Hobbs Station to not only embody the spirit of the Plainfield community but also bring new opportunities to the Town," said Isaac Bamgbose, founder and president of New City Development. "Many facets of the development will pay homage to the deep roots and strong legacy of Plainfield as we work to elevate the town and help to attract and retain new talent and diverse community members."
Indianapolis-based New City Development is working with the city of Plainfield, Atlanta-based single-family homebuilder PulteGroup Inc. (NYSE: PHM) and Formation Properties, which specializes in logistics and mixed-use property development. Indianapolis-based Shiel Sexton Co. is the project's general contractor.
Construction of phase I is slated to begin this summer.
Story Continues Below